If you are the owner of a small business, you may know that it's not easy to beat other big businesses in the same industry in terms of budget spending. Should you worry? You should but I give you good news now: if you invest your time and energy in digital marketing it can totally be a different game, in the digital marketing world, if you know how to do it right, you then can spend smartly on your limited budget.
And one of the most effective ways is …. content marketing. Another way to say, it can be the most cost-effective of all types of marketing strategies for your small business.
Do you know a bottle of Coca-Cola and a McDonald's hamburger have in common? They usually go together. And does it work? Yeah, it's the most best selling F&B in the world all the time. So does it work with small businesses and content marketing? Time to jump into the game now.
My advice is if you plan to work on a content, you should not be spending huge amounts of money on creating it but instead you should be creating huge amounts of content by investing more time and effort.
The big businesses normally spend a lot of money on content marketing in Vietnam, but as a small business you don't have to do that! There are always more ways to produce the content marketing ideas with a low budget.
And we are going to share it with you right now.
Content marketing can be any type: blog posts, beautiful photos, videos, vlogs….you name it. It's the one you post online for your followers or potential customers to interact, share, like and connect. And the fact that content marketing is a driving force behind sales.
You may wonder why?
Because the right content attracts  customer's attention and also makes your brand memorable. It is a huge component in your marketing strategy that helps you to build brand awareness.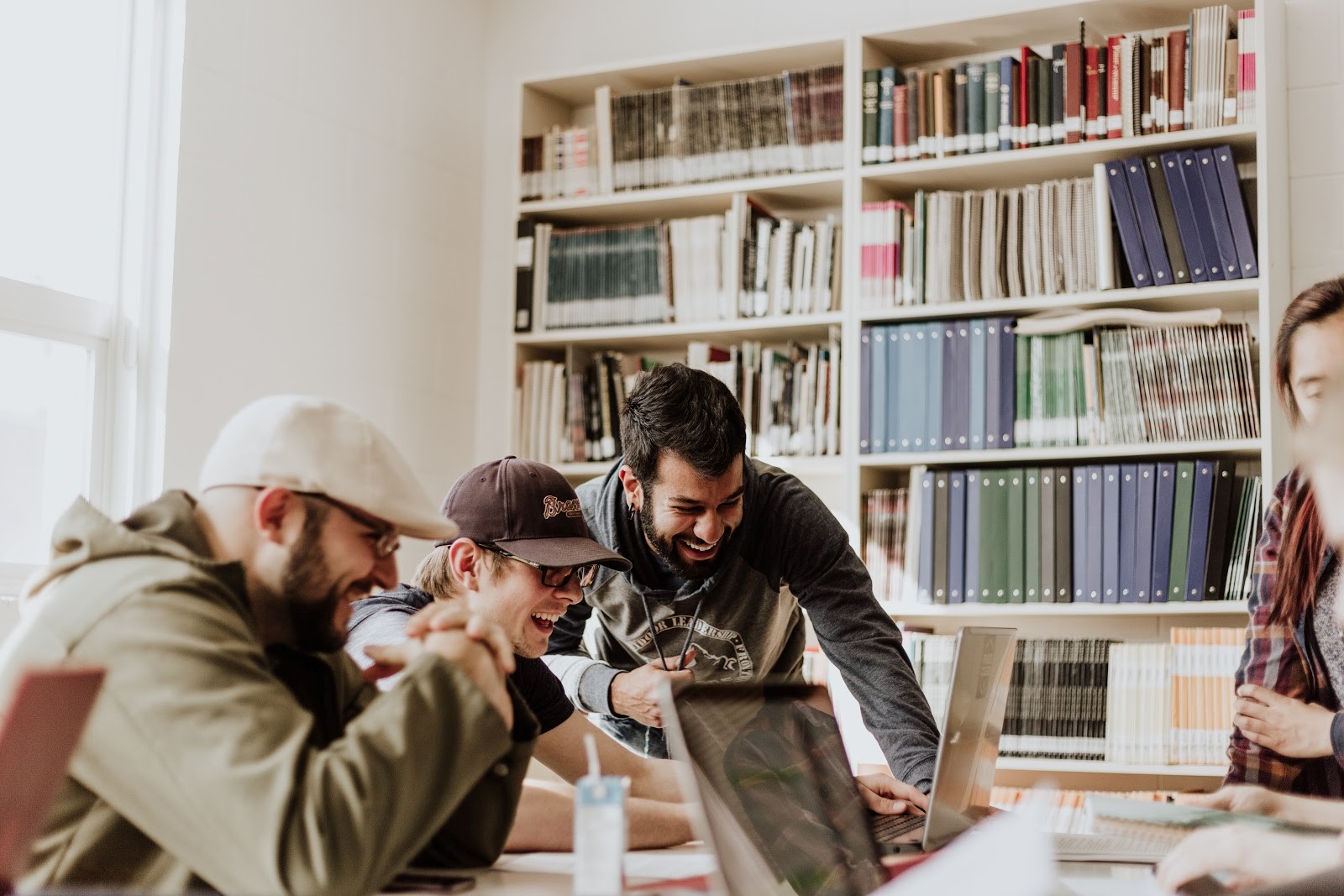 By making an indepth connection with your viewers or readers, when the customer needs to buy a product or services, your company is the one they think about first.
Let's check out 9 best tips for your content marketing
1. Create a Blog
This is a long-term marketing tactic and effective. The cost? Lot of time and effort creating solid and engaging blog posts that your potential customers find valuable. Blog remember the blog posts must solve problems for your readers, it should be creatively written including photographs, videos. It must be easy to share and well-connected.
If you don't have experience in writing a blog, there is plenty of sourcing by reading popular and successful blogs of your competitors and related niches. If you decide to write and maintain a blog yourself, or even if you choose to use contracted writers, you will still need to come up with topic ideas for the blog. You have to commit and be consistent and regular with your publishing and there are many resources and tools that can help you make this job easier, this is essential and the only thing it will cost for this is your time.

There are some sites like Buzzsumo that you can find the most trending topic for your blog ideas in your niches.
Blogs are a good way that can help answer questions like an in-depth FAQ section for your potential customers and the best content marketing tactics where you can easily connect and interact with your audience. They can also help to create brand awareness and share with customers what your company mission is about.
Whether you are using WordPress, Squarespace, Blogger, Hpage, Wix …. it's really easy to create a blog section. What you need to do is create a subdomain for your blog like thebusiness.com/blogs. Then it will be easy to locate all of your blogs there and they won't interfere with your website. It will also make posting the articles easier and more organized.
2. Social media
In the digital world, many businesses use social media as a key factor for marketing. By posting on social media at least once a week takes a small amount of time of your week, but the results are incredible!
By sharing your contents in different platforms of social media are a great way to connect to your audiences.
As I have shared with you in the previous section, after you finish your blog posts, why not use your social media channels to share it? If you have a solid content, you will surprise by the amount of people read and reshare it.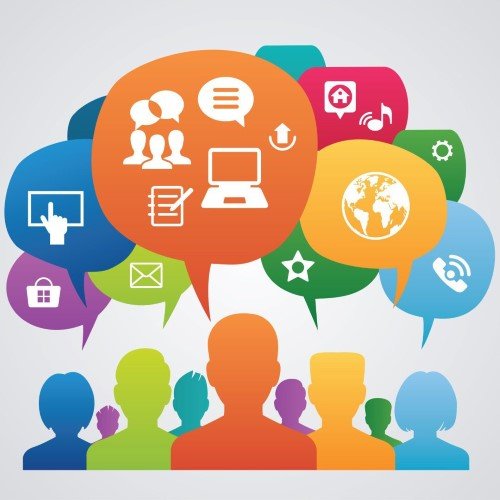 Here are examples of types of content that you can post:
User generated content
Live streams
Infographics
Customer testimonials
How to do photos/videos/articles
But there is also another way upside down. There are many different types of social media platforms out there and you cannot be on every platform, I don't say you can do it but you know, it's like a famous restaurant usually the one that serves one type of food. Here is some tips:
Research and find out where your audience is usually hanging out on social media, and pick the top two platforms to establish your presence.
Create the post to follow up the trending social media. The point is setting the connection with your audience.
Connect with your customers – use surveys and quizzes; feature customers in your posts and maybe award them for the right answer, it can be the newest clothings of your brands, a new type of chocolates, anything in your niches. Remember the more you give the more you receive.
3. User Generated Content
Do you remember when Coca Cola brought out their personalized coke bottles, every corner of the world went crazy for them. And you see everywhere when people drink the coke with the name if they tag in it, a successful "Shake a coke" campaign.
Not only stop there, the customers were asked to share pictures of themselves having and enjoying the coke with their personal name in it on the social media
And it turns out? Coca Cola's customers are involved in the role of advertiser.
User Generated Content is defined as any type of content that has been created and posted in social media platforms by unpaid contributors or other way to say, your followers. The content here can by anything like pictures, videos, tweets, blog posts, stories, snap ..everything is created by your fan or followers and is created because they wanted it not because they have to do it.
How can you encourage your followers to create content for your service or products:
Let me give you some ideas to start:
Create a contest. People always love contests especially when they know they can win something. A free give away contest is always a good place to start.
Let your followers know that you want to use their content. People love it when brands reply to them or use their photos! The first step here is to find a relevant photo or piece of content posted by one of your followers. Repost it on your channel and later on tell other followers that they could see their content reposted too. By this way the followers will be excited for the chance to get features on their favorite brand.
Ask your fan to share their day or create a fun hashtag around a day of the week to get followers excited about sharing content.
As you can see, it's not that hard right ?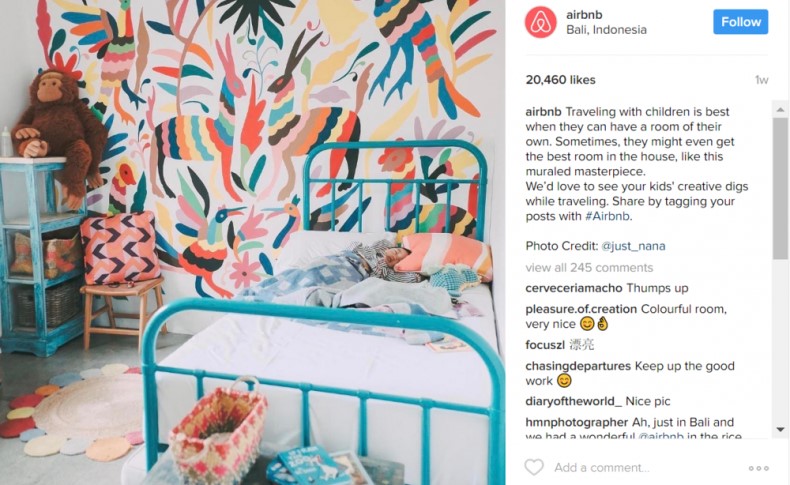 Airbnb wants you to be inspired when you travel with your kids by simply taking pictures of your kids bed while travelling. Is that super cool when the travelling community likes and comments on your stories?  It's a win-win situation for Aribnb and their followers now because they are free to use this content as long as they give credit to the original content creator or their followers.
Keep in mind that you may receive many contributors' content and you need to spend time to classify the quality content to post to your channels.
4. Client Testimonials
Customer testimonials are references from satisfied buyers after the use of your services or products. These are sometimes paid endorsements, as known with influencer marketing. But it is more often which are given by happy customers, voluntarily or upon a company's request.
This is one of content marketing ideas that you don't need to invest a lot of time and energy in and your only job is to encourage people to give references to your products or brand.
Combining it with good relevant content can help buyers more confident in their buyer decision and ultimately turn them to a buyer.

Advice: Don't be shy when asking for a review from your customer
Customers know that reviews help you develop your business and if especially if they have a good experience they are very happy to do it for you.
Many years ago, brands could divert your eyes from any negative press. But nowadays with the development of digital marketing it's totally a game changer.
Yes there will be some point you receive a bad review. Not every business is perfect and you can't make everyone happy all the time.
When bad reviews occur, make sure to handle them with care. Ask customers gental what went wrong , how can you make it better or anyway to fix it. If the customer sees the scenery from you, you can make unhappy customers turn to your loyal customer.
5. Incorporate Video
You probably are thinking that video is the most expensive way to do in terms of content marketing ideas. Let's think again! It's so easy to put together a short video or interview that is beneficial to your customers. Product videos can help your customer learn about your products or services in the most efficient way. It can encourage your customers to spend more time on your website, which can help increase your search presence.
According to an Animoto study, four times as many consumers are likely to spend time watching a video about a product than read about it, and one in four consumers lose interest in a company if it doesn't have video.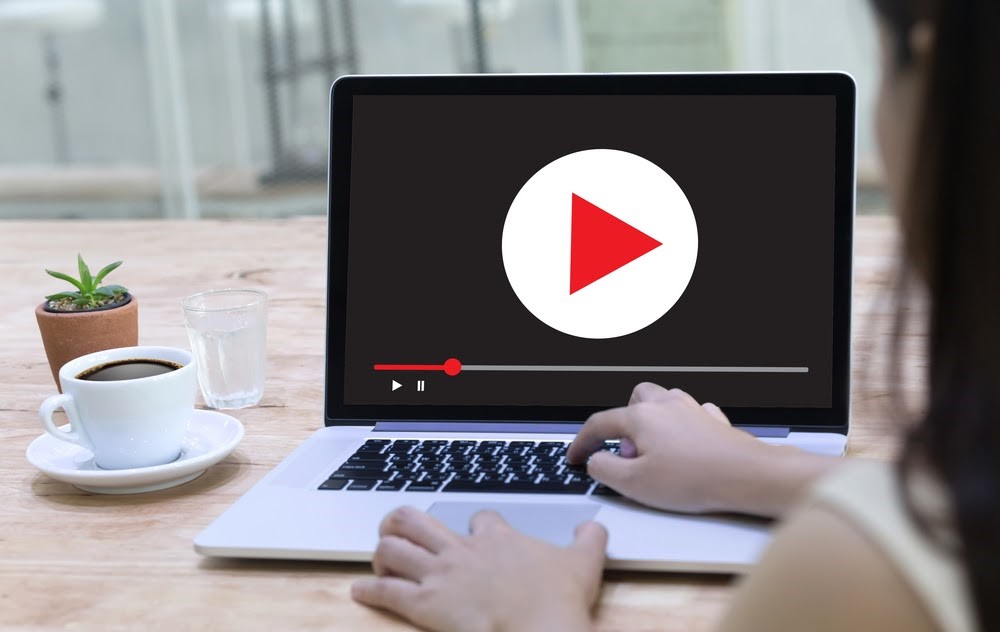 One of the quickest and easiest ways to incorporate video onto your website is by embedding a link to a YouTube or Vimeo video. This method gives you the benefits of unlimited video length, as well as increased exposure, uploading your videos to a site like YouTube prior to embedding will make your content accessible to the worldwide audience of 2 billion users.
Here are some great tips to increase the engagement of your videos to the customers:
Introduce yourself: Have a brief introduction about you and what you are doing. As long as the customers see that real people are behind a brand, you can increase faiths with your products or services.
Show your new products/services: You can show photos of your products but a video can show every angle as well as how to use your product, it's somehow increase the imagination and feeling of your buyers
6. Email Marketing
Do you know that small business owners often assume that small business email marketing isn't work and email marketing just for the big guys only ?
And they're wrong !!
One of the biggest mistakes that many small businesses make with email marketing is not getting started with investing in building the customers email list at the early stage. Customers usually provide their emails to brands they trust and it takes not always easy to have customer email information. For small businesses, using email marketing is one of the most cost-effective marketing strategies.
According to the Direct Marketing Association, email marketing is frequently cited as the most lucrative form of digital marketing boasting an ROI of 4300 percent return on investment (ROI) for businesses in the United States.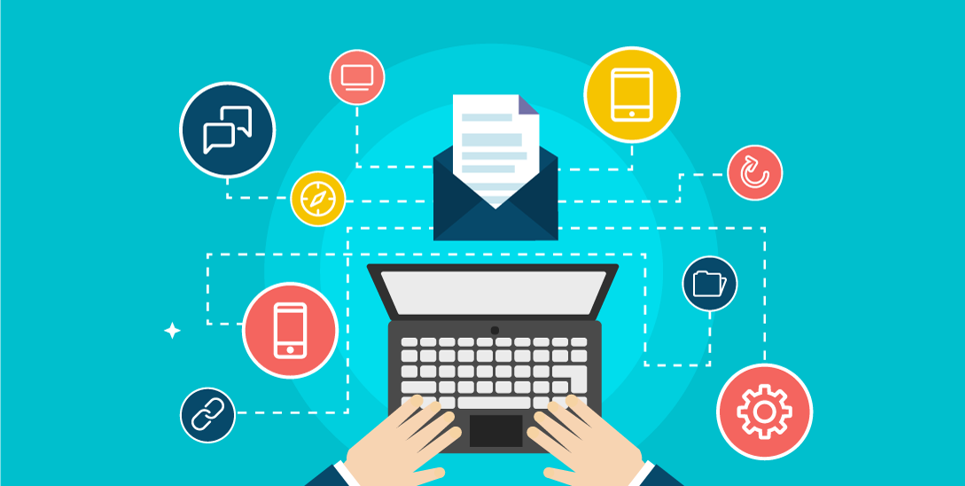 The reason is because email marketing is super easy to manage, you have totally full control and allows you to connect straight with your customers.
Getting people to click through is really critical because it can impact your search engine rate and higher rankings tell searchers that you are a credible source for information for the customers when they are searching the products
7. Utilize Hashtags
If you see the sign (#) you may think it is only meant to be used when you check your voicemail, but it actually has a completely different meaning when it comes to social media: meet the hashtag. Nowadays the hashtag is not a new trend on social media anymore. But if you're new to the social media world, hashtags are something that you definitely have to know.
Hashtags help increase your social media presence as they make your content viewable by anyone who has an interest in your hashtag not only the one is  your followers. Hashtags can help you build a better branding or increase your brand awareness, some followers can even hashtags your slogan or even your brand in some specific posts . If you participate in high-traffic conversation by discovering the biggest trending topics, it can help you to increase a great visibility to your business. The more your visibility of your brand the more easier for the potential follower connecting with you easier.
One of the great things of hashtags is totally free, the only thing you need to invest is to discover which hashtags are trending for your industry. You should also pick niche hashtags that are trending but not so popular that you post will get lost.
As you see your followers start to increase, it's time for you to make your own hashtag! This is a great idea if you are running a contest or building your brand awareness.
8. Behind the scenes stories
People love to get a look at the inner workings of a business! Especially if they are your followers. The followers can easier to understand deeply about the company stories, company people and  this is your chance to show them things behind the scenes how a day, how the making process of your new products work.
Do you know just simply by giving customers an exclusive inside look can help your brand to gain trust. It's the fun content that you and your employees can create together to drive customer interactions.
With the existence of social media platform, behind the scenes can be easier than ever, just simply capturing your teamwork process and pressing the button the "story" section of Facebook, Instagram..you name it. With the special feature of stories in social media, by only 24 hours, if you make a mistake you can easily know and fix it and it is easy to interact with the customer as they can chat with your stories through messages either they "like" or "hate" it.
And if you end up creating some hot content, save them forever as it can be your branding highlight stories!
Stories can be a combined text, animation, short video.. it's never easy like that for you to be creative as much as you can.
There are some ideas that you can use for your behind the scene stories:
Share the moment when your team are working to creating the new products
Share how the teams are making jokes when they work together.
Share insider tricks and tips of the new products.
This donut shop has Instagram highlights about how some of their donuts are made. They show the whole process from start to finish about how they make the dough, fillings, and toppings as well as what ingredients they use and where they come from! Since they use all local ingredients this would probably convince some people to try out their donuts. In their highlight they also use humor and playful videos to engage customers.
Telling people something about your business is often effective. But showing them truly works wonders!
9. Make A Great Content
We saved the best for last one on our list of low budget content marketing in Vietnam ideas is simply to produce the best and great content ultimately! There is always the right to say content is the king in terms of digital marketing .
Every single content that you post on social media or send in an email is a reflection of your brand or company, where it's a beautiful image, a video or a long text. You should aim to only produce the highest quality content to be pushed out to your followers, subscribers and customers. Always be hard to yourself about the post, analyst and update content daily. Content marketing in Vietnam is also a good country for your outsourcing content marketing agency.
Last but not least, our last advice to you, quality over quantity!