So you are a student who has just entered college and you are looking to put down your new-found knowledge in a well-written blog and share it with like minded scholars. Or maybe a college graduate, pursuing their masters and you are looking for something less formal than writing a full-blown research paper in order to put your ideas and thoughts into written words. In both the scenarios, writing academic blogs, seems to quite strike the note.
Academic blogs are a great way not only to put your thoughts and ideas into written words but they are a great way for you to connect with scholars across the academic community, get opportunities to interact and learn from like-minded academicians who might be residing in various parts of the globe and all in all build your credibility as a scholar.
However, when you write a blog, you don't just write it for yourself or your evaluating professor, you write it for the people to read. Hence merely writing a content might not be enough, you need to apply some basic content marketing tips to drive more traffic to your academic website.
1. Write quality content.
While it might seem to be the most obvious point out there, there are people who actually ignore it and resort to hackish ways to drive traffic to their website. However, Google's algorithms are smarter than we would like to believe, google will not prefer a poor piece of content no matter how many tricks and tactics you apply to make it work. If you are looking on tips as to how to get started, Natalie Goldberg's First Four Rules Of Writing For Students is a great way to do that. It talks about quite simple practices like going with the flow and not stopping once you start writing and imbibing these practices can get you started on writing quality content.

2. Do your research
Here, research doesn't mean your academic research, rather it means research about your target audience. Understand who you are writing for, their demographics, their age groups. Knowing about your audience can definitely bring you closer to writing pieces that will resonate them
3. Write pieces that answer questions
When you sit down to write a blog always make sure that it answers a certain or even a single pertinent question. And these questions should also be those which your target audience is asking. Look up on the internet and try to identify these questions, For example, if you are a scholar in the field of politics, you could maybe answer some of the burning questions in the current times through your blog like how Biden's America is going to look like, or how will this pandemic dictate China's relationship with other countries and so on. Always make sure that your blog is relevant
4. Write longer pieces.
The logic behind this is simple. Google and other alternative search engines prefer longer articles and hence a longer blog will help you rank better in google's search results. Now, this is not to mean that each one of your blogs has to be akin to a thesis, what it essentially means is to avoid writing articles that are less than 500 words. Pick a topic, where you actually write a lot and let your academic and creative juices flow.
5.   Be regular
If you are serious about making your academic website thrive then you have to know that this is not a one-time commitment. You have to be consistent when it comes posting content on your website. Now, you don't have to write a blog every day but maybe make an attempt at writing at least one quality blog a week.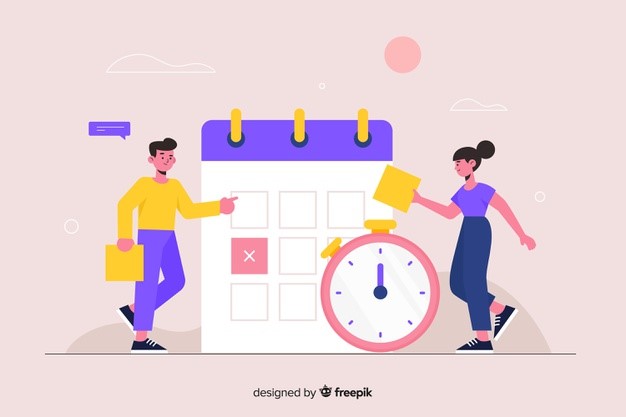 6. Pay attention to your headlines
Your headline is the first thing that people are going to notice, your headline is what  is either going to make a casual reader click on your blog link or scroll past it, so make sure that your blog's headline is bang on. You definitely don't have to craft clickbait titles, but also try to steer clear from too boring and simple headlines. Just because you are writing academic blogs doesn't mean your headline always has to be super serious. Get inspired from fun headlines, draw in pop culture references, in a nutshell, make it as attractive as possible.
7. Focus on SEO
SEO is an important aspect you must consider when writing a blog. Now, you don't have to hire a full-on SEO professional for this purpose, you can do the basics by yourself. List down the keywords that you want to rank for and try to use that keyword or words, throughout your text strategically. Be sure to use them in your title, meta description.
However, don't go overboard with it. Don't overuse it or try to jam them forcibly into places whether they don't fit. You have to strike the right balance. Learning a bit on CMS like WordPress can actually help you with your SEO as well
8. Enlist expert bloggers
This might be a slightly challenging task but it can prove to be quite beneficial for your website. Try to get in touch with an expert in the relevant area and convince them to write a piece for your website. You might have to persuade them quite a lot and even if they don't agree to write a full-length blog, even a small write up can be quite valuable. This will not only help drive traffic to your website but increase your credibility.
9. Don't ignore social media
If you are thinking that it's an academic blog, publicising the same on social media won't bear any results, then you couldn't be more wrong. Social media platforms like LinkedIn, Quora and even Reddit can be great venues to talk about your blog. Even if you don't share or post your entire blog there, you can find like-minded folks who will have interest in your ideas and you will get to expand your audience. Hence be sure not to ignore social media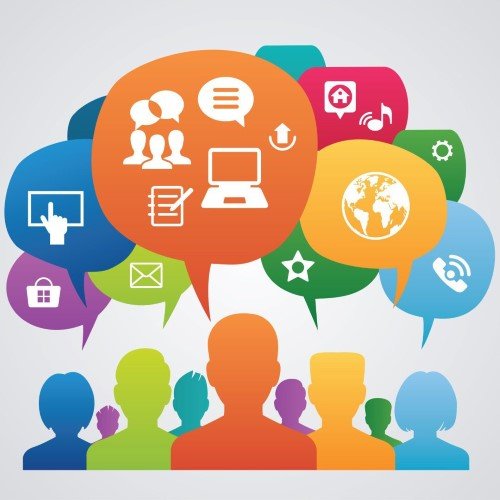 10. Learn from your mistakes
Content marketing is not an overnight  process, it is a long-term procedure, which takes time to produce results. So one of the key factors that one must remember to reap its benefits is to be patient and learn from one's mistakes. It can be quite a hit and trial method where some strategies might work out for you and some may not. So learn your lesson, be calm and constantly strive to improve.
So there you go, ten content marketing tips to drive more traffic to your academic website. However, always remember, content is the king and these tips will only help catapult your already good contempt to a bigger and wider audience.
As an academician by passion, Jane delivers online sessions at Expert Assignment Help (UK), helping students with writing essays and assignments. She is also one of the co-founders and education consultants at Top My Grades. Beyond work, you can find her perfecting her yoga postures.