Did you know that a well-designed office can contribute to your business success and your employees' productivity? The working space should be a combination of comfort that we have at home and a business environment that will help us be productive. There are many ways we can achieve that. Here are some design ideas for your NYC office to try and see the positive effects they will bring to your workspace.
Make the entryway as inviting as possible
Think about the impression you are trying to make on your employees, clients, and partners. You would probably like them to feel comfortable and ready to work, right? Choose warm colors for your entryway and have a few comfy chairs around. Don't forget that this is what your clients see first when visiting your company, so putting a company logo on the wall might be a good idea. You can also choose a signature piece of art to make a statement here.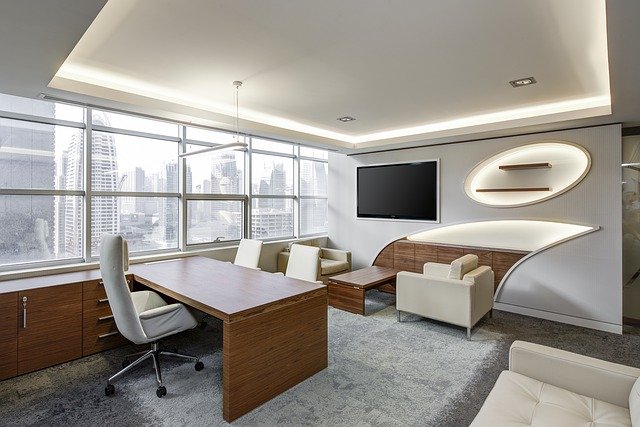 If your company manufactures a certain product, maybe you can show it in a nice display cabinet somewhere in the entryway area. Or, if you are proud of your company history, you can have a short story about its origins printed and put on the wall. That will show your clients and partners how much you value your past. You can even have photos of NYC from that time to illustrate how much the city has changed ever since.
Showcase the scenic view
If your office is located in some of the NYC skyscrapers, the chances are that you have an amazing view that must never be blocked. In fact, you should try to highlight it as much as possible. Make sure that the windows are clean and spotless at all times. Also, arrange the furniture so that as many employees as possible can get "a piece of the view". If possible, you should hold meetings in the offices with a nice view – your clients will be more inclined to accept what you offer.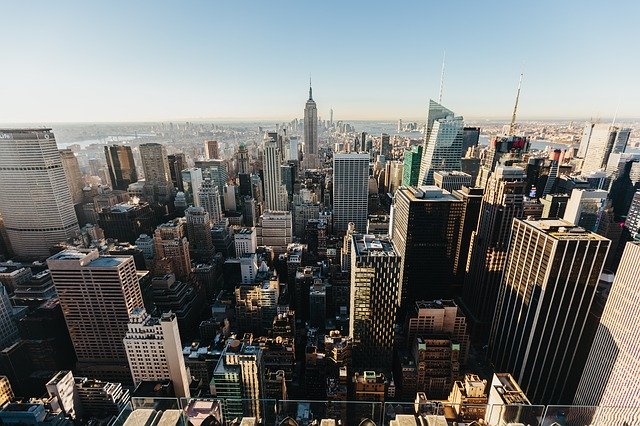 Lighting is one of the most important aspects of NYC office design
Proper lighting is more important than many people think. It does not just add to the functionality and the esthetics of the office, it also affects the health of people spending their time in it. Say goodbye to fluorescent ceiling lights and introduce new LED light sources. They will make the working space more comfortable for the eye and they will increase your company's productivity. Opt for modern floor lamps or let your employees choose their own task lights. Don't forget the accent lights for your office art.
Adding mirrors will make your office appear bigger and lighter too. If your NYC office lacks space, this is the trick you must try.
Invest in storage
Whatever it is that your company does, you probably have too many papers, files, and boxes than you have to store but wouldn't like to be seen. That's why getting proper storage is always a good investment. Whether we are talking about a place you can hire to store unnecessary items with ease or about filling cabinets for keeping the frequently used documents at hand, the truth is that you can never have too much storage.
Get a coffee station
New Yorkers simply love coffee! Your workers will be more than thrilled to get their own coffee station at work. That could be either a well-equipped corner in the office kitchen area, somewhere where your workers like to gather, or you can even opt for a mobile station that can be moved from one office to another. Either way, make sure that the station is always fully supplied with fresh coffee and other necessary ingredients so that your workers don't have to leave the office every time they feel like having coffee.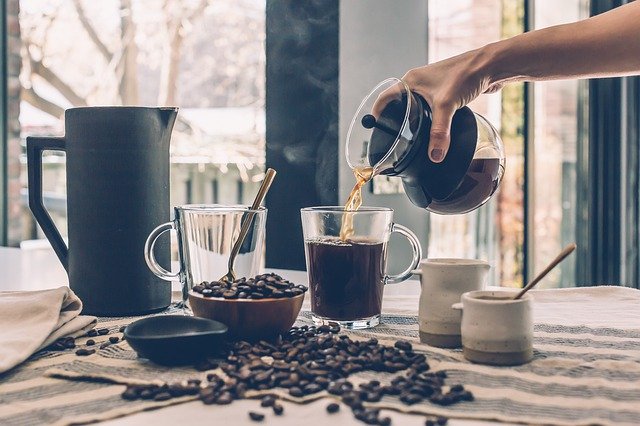 Bonus: Your employees won't be late for work since they will not have to wait in lines for their morning coffee before they come to the office!
Open space is one of the best design ideas for your NYC office
The open space concept is not a novelty, but there are still so many things to learn about it when designing an office. It surely makes any room appear bigger, but it is not always the most practical option. Even though the lack of walls might improve communication between your employees, some might feel that they need a bit more privacy. You can have your cake and eat it too by installing the see-through dividers. They will not make space look smaller, yet they will provide your workers with the necessary concentration to perform their work. You can also use indoor plants to visually divide the office space.
Get some unique furniture
Unique furniture pieces can be considered works of art in the office. They will make the place more inviting and comfortable. If you are lucky enough to find some modern furniture in the colors of your brand, you shouldn't hesitate to get it.
Introduce nature wherever that's possible
Office plants are a good idea to make the place look more natural and improve the quality of the air inside. They are not only reserved for home offices. Apart from potted plants, you can introduce some fresh flower arrangements, or, if those are out of your price range, you can get good quality artificial ones.
Well-maintained plants are always pleasing to the eye, plus they can be great for introducing pops of color here and there.
A fruit basket can be a great element of office design
We could all benefit from consuming more fruits and fresh vegetables. Having them at a display will make us remember this important eating habit more often and it will help us make healthier choices when we feel like taking a snack. Encourage your workers to take vitamins by always having a colorful basket of fresh fruits by the coffee table or a copy machine, or pretty much everywhere they tend to gather.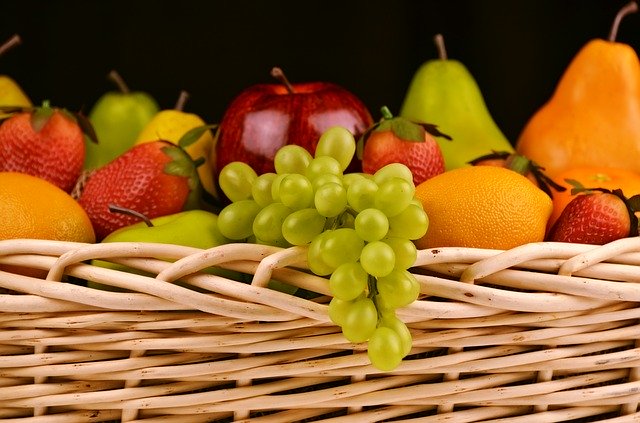 We hope you liked some of our design ideas for your NYC office. Incorporating some or all of them in your office will surely contribute to the productivity of your company.
Salman Zafar is an acclaimed blogger, editor, publisher and digital marketer. He is the founder of Blogging Hub, a digital publishing portal with wide following across the world.