Ever dream about walking down the tree-lined streets alongside brownstone homes, charming cafes, and chic restaurants? You don't have to imagine it, just come to Park Slope, the neighborhood in New York City, and you can experience it for yourself. However, before doing so, you should check out this Park Slope NYC Neighborhood guide, as you'll find it to be very useful.
Why Park Slope NYC?
Have you been saving for your retirement and you want to finally move from a busy NYC neighborhood? Or have you decided to raise your child in a more quiet, well-rounded neighborhood? Then search no more, Park Slope is the right place for you.
1. The vibe
This gorgeous neighborhood has pedestrian- and stroller-friendly sidewalks and plenty of public amenities. Some of the best grade schools in NYC are located right here. But, what's really nice about Park Slope is that it has a small-town vibe.
A laid-back, suburban vibe is great for everyone who wants to escape the noise of the big city. However, after you move to a new apartment in the area, you also want amenities nearby and green spaces. With Prospect Park and the Brooklyn Botanic Garden, it's really easy to find the peace and quiet that big cities usually lack.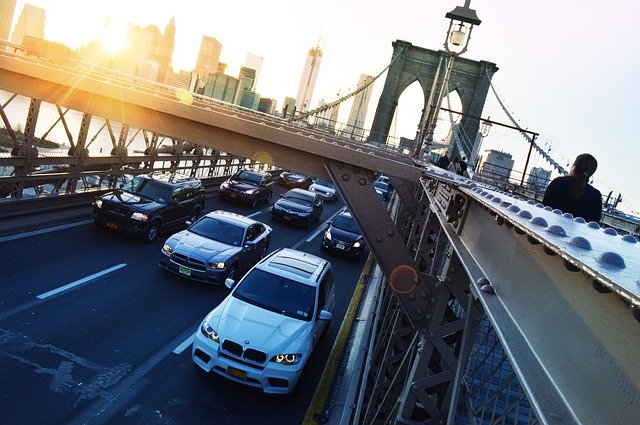 If you want to escape the noise of the big city, head over to Park Slope.
2. Arts and smarts
Keep in mind that the neighborhood of Park Slope is not only about the trendy eateries and organic food markets. There's a reason why artists and academics are attracted to this neighborhood. It's the proximity to an array of spaces that have to do with culture. The Brooklyn Conservatory, Brooklyn Public Library, and other institutions are nearby.
3. Favorite spots in Park Slope NYC
Park Slope in New York City is a neighborhood with a relaxed atmosphere. Artists and writers come here to enjoy the slow pace. They spend their days in book cafes or take a walk in the park. However, there's more to Park Slope than that.
Here are some of the spots you should visit:
Brooklyn Museum – the second largest museum in the city, with a collection of 1.5 million works, is definitely one of the places you need to visit when in Park Slope NYC.
Fifth Avenue – If you're into shopping then you need to take a walk down Fifth Avenue. It has many trendy boutiques and great dining options. After all, the residents of Park Slope take their style seriously, so if you want to fit in, this is the place to start with.
Barclays Center – Even if you're not a sports fan, Barclays Center is a spot that you should check out since you can catch a concert every once in a while.
Brooklyn Botanic Garden – This spot is especially popular during the cherry blossom season in late April. The otherworldly display will leave you breathless.
Old Stone House – another important spot for history buffs. The house is actually the replica of a Dutch farmhouse with a history that goes all the way back to the American revolution. The Battle of Brooklyn happened in 1776 on the grounds of the Old Stone House.
Book cafes are great, but there's much more in Park Slope NYC.
4. Prospect Park
Prospect Park with 526 acres, deserves more than just a mention. Of course, this is a great place for exercise. But it's also great if you're looking for something fun to do since it has a zoo and an ice skating rink, and free movies under the starry skies.  However, despite these fun activities and live concerts, with many scenic pathways through the park, you can have some peace and calm, or just a picnic with your friends.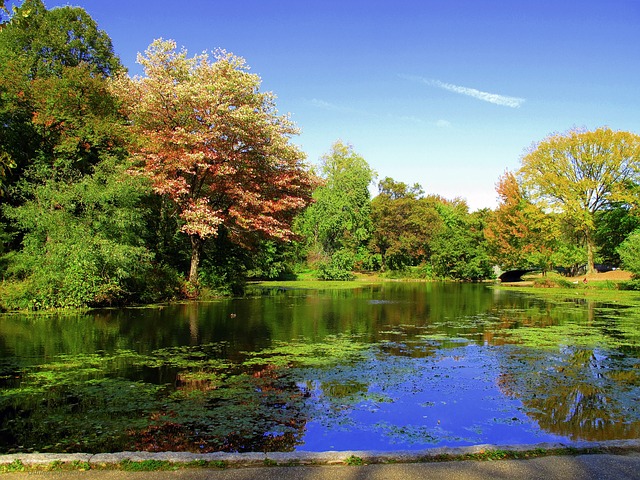 5. Nightlife in Park Slope
During the day, you can enjoy a great lunch in one of the many diverse restaurants. And there really are a lot of options, so you shouldn't have a problem finding your perfect restaurant.
When it comes to the Park Slope's nightlife, there is a nice balance – there are fun things to do, but you won't hear any loud noises late at night. You'll find that wine and dine scene is a mix of the casual and the upscale. There are many chic wine bars and places where you can grab a casual beer or a sophisticated drink. You can always visit Union Hall, not just to grab a drink, but also to enjoy live comedy or a concert.
6. Commute to Manhattan
If you're designing your NYC office that's located in Manhattan, and you're thinking about living in Park Slope, think again. The neighborhood might have easy transit access. However, if you live in the southern part, called "South Slope" you'll find that the major subway lines are not that close. Either way, you should not expect a quick commute to Manhattan by any means.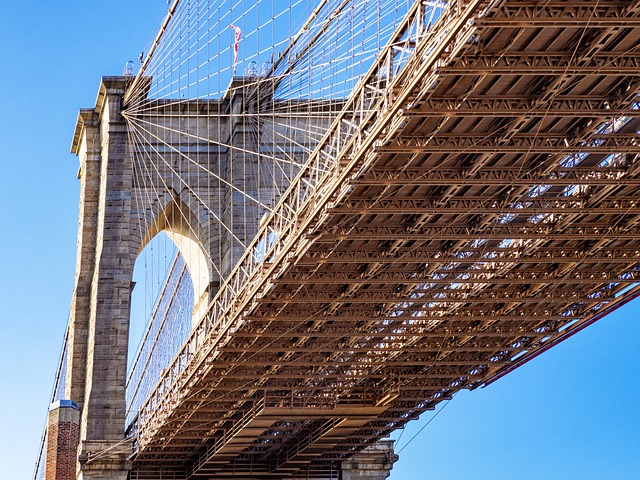 However, if your own a car, you'll find the streets to be parking-friendly, and you won't get stuck in traffic often. Compared to other neighborhoods, you'll be able to have a stress-free walk and drive in Park Slope NYC.
7. Park Slope NYC housing market
Walking down the street and looking at brownstone houses, you can get the impression that they're quite expensive. And your impression would be correct. Nonetheless, these large townhouses are an important part of Park Slope's charm. If you can't afford to buy a home here, you'll like hearing that many of these homes have been converted and divided into apartment complexes.
8. Modern high-quality living
Residents of Park Slope NYC love the modern and high-quality way of living in Park Slope. With plenty of green outdoor spaces, flower gardens, and architecturally pleasing buildings, Park Slope truly is a wonderful escape from the urban jungle.
If you're looking to live in a cozy neighborhood, an oasis of suburbia in a very urban setting, then Park Slope NYC is where you should move. But before you start packing, spend a couple of days here to feel the unique vibe of the neighborhood. You might discover that this tight-knit community might be all that you've been searching for.
Salman Zafar is an acclaimed blogger, editor, publisher and digital marketer. He is the founder of Blogging Hub, a digital publishing portal with wide following across the world.