The home office is an excellent way to separate work life from home life. However, if you have restricted space for your home office, it can be difficult to create a workspace that allows you to maximize your productivity. Discover how innovative storage solutions, dual-purpose supplies and unique seating options can give you more space in your professional home office.
1. Choose Quality Storage Solutions
A cluttered desk results in an inefficient office. A compact office space requires unique considerations. Simply adding more filing cabinets won't necessarily help your situation. You may need to downsize your current furniture selection and choose quality products that maximize your storage space.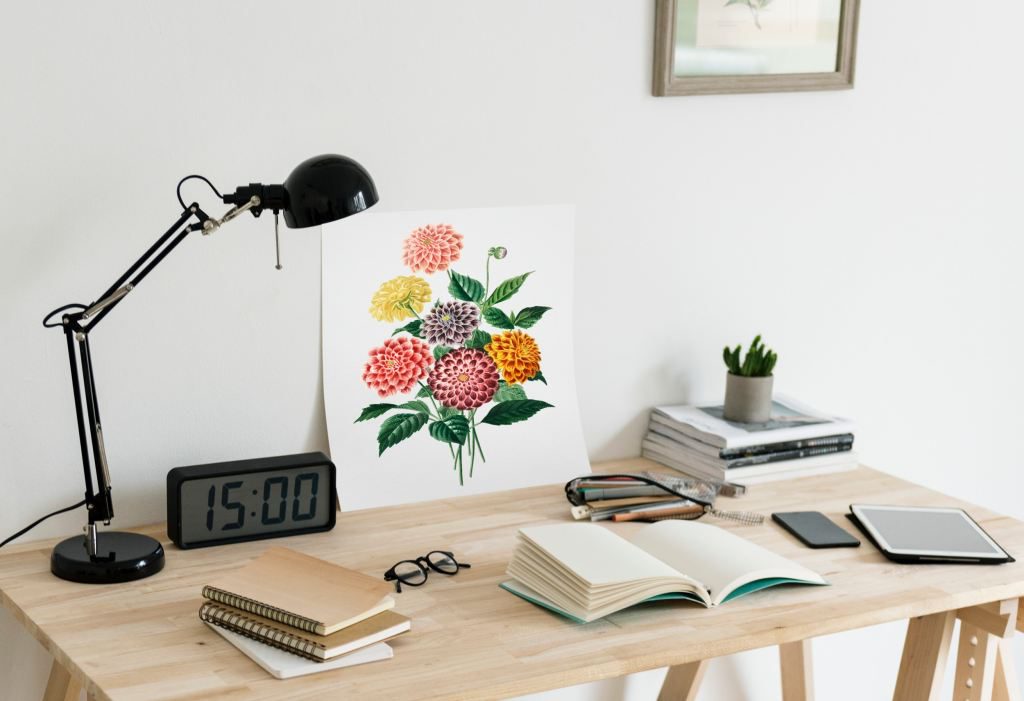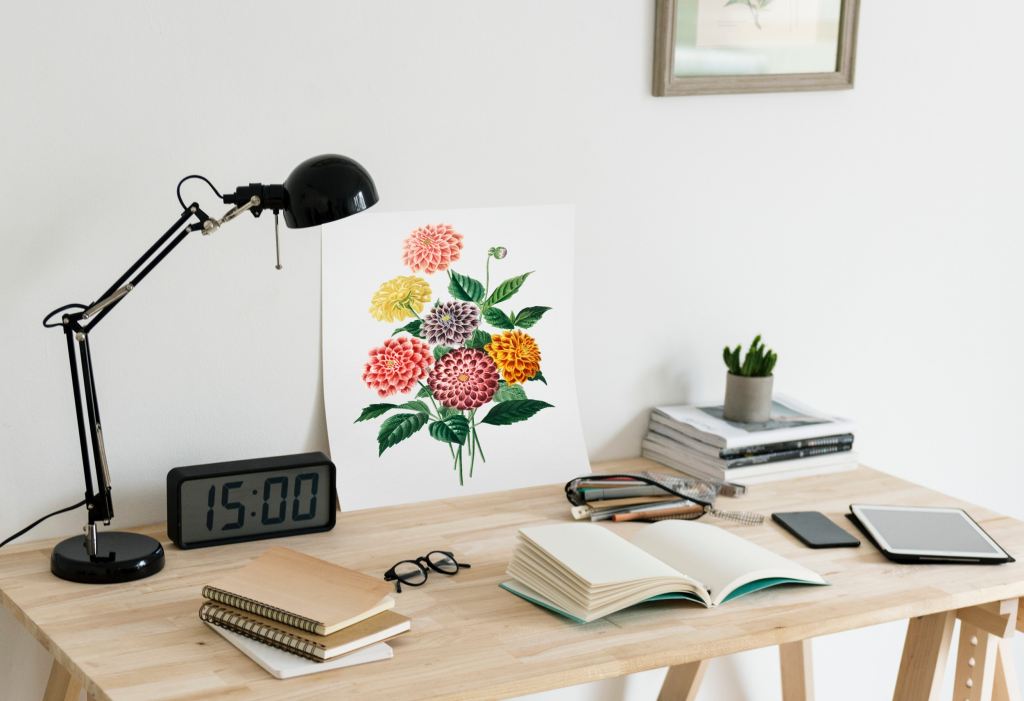 Here are some features to consider when looking for quality storage solutions for home office:
Durable material
Customizable shelving
Stylish designs
Convenient access
Even the most iconic shelving isn't useful if it doesn't provide you with the storage space you need. Similarly, a convenient cabinet that can't hold up to normal wear and tear isn't ideal for your home office.
Consider the exact elements you need to store before choosing storage solutions. Be sure you have enough storage for your files, computer equipment and any relevant tools you may need to store in your home office. If you do consulting work or have an employee, consider the seating arrangement and don't forget to leave room for guests to sit comfortably.
In the end, storage cabinets should feel organic. If you don't like the way your files are currently stored, you may be tempted to leave important files out on your desk rather than in a storage space. This adds to your clutter and overall office stress. Instead, create a storage solution that works for your unique profession and personality for hassle-free storage.
2. Consider Nesting Chairs
When space is at a premium, chairs can quickly take up more space than necessary. Don't let a few spacious office chairs create a camped home office. Look for professional home office chairs that have space-saving designs.
Some chairs are designed to nest and stack easily. This allows you to put out chairs when you have guests, and stack them conveniently in the corner when you're working alone. You may be surprised at the elegant designs and comfortable styles available with space-saving chairs.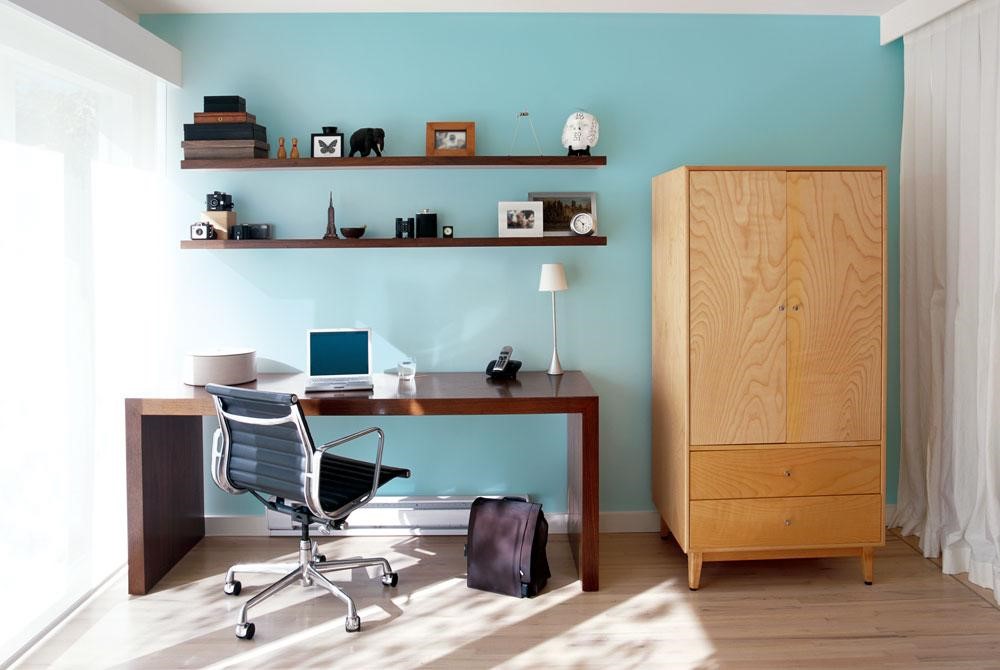 Your primary office chair should be ergonomic and tailored to your specific work style. If you're frequently getting out of your chair, you need a swivel chair that's easy to move. Depending on how you sit, you may want arms for comfort. Otherwise, choose an armless chair to save on space. Don't sacrifice comfort and good posture for chair that's not designed to be sat on all day, but balance your need for efficient designs and supportive seating.
3. Search for Dual-Purpose Office Stands and Equipment
Saving space can be tough, so one option is to make sure everything can serve a dual purpose. A desk with incorporated shelving, wall displays for TVs and files and multi-purpose storage bins are all great examples of dual-purpose storage.
4. Make It Personal
In the end, all your space-saving home office furniture and accessories should have a similar style and mood. Unless you enjoy an eclectic look, shop for all your furniture and accessories at the same location to ensure matching colors, materials and styles. If you want your office to feel like your personal lounge, select cozy leather seating and warm, brown tones. A modern and efficient home office uses ergonomic curves, gray and black colors and toned-down supplies.
Your office will feel cluttered if it's full of disorganized materials and contrasting colors, shapes and designs. Create a unified look, comfortable flow and thoughtful design to help everything blend together and create seamless transitions from one storage area to another. This allows your home office to feel like a single, unified room.
5. Optimize Your Space With the Right Accessories
Make your home office feel like home with the latest professional home office. Shop for all the cabinets, desks, chairs and other products you need to streamline your office and create a comfortable space within your home. Don't bring the bland colors and uninspired feelings of your office home, but create a productive work environment that matches your home or has its own look and feel. Shop for your favorite office chair or other furniture today to improve your workflow and calm your cluttered, stressful office space.
Salman Zafar is an acclaimed blogger, editor, publisher and digital marketer. He is the founder of Blogging Hub, a digital publishing portal with wide following across the world.