Put, the word 'cloud' is a metaphor for the servers that are accessible over the internet for multiple uses. These uses may range from simple things like file storage to stuff like deploying whole business websites on it.
What is Cloud Backup?
Cloud backup means backing up data to a remote, cloud-based server, like the ones we mentioned above. It is a kind of cloud storage. The data backed up is stored in and available to multiple dispersed and connected resources that constitute a cloud. Cloud Backup is also helpful for the protection of data in case of machinery failure or any accident. A third-party company provides these services with pay as you go pricing based on scalability, bandwidth, or users' number.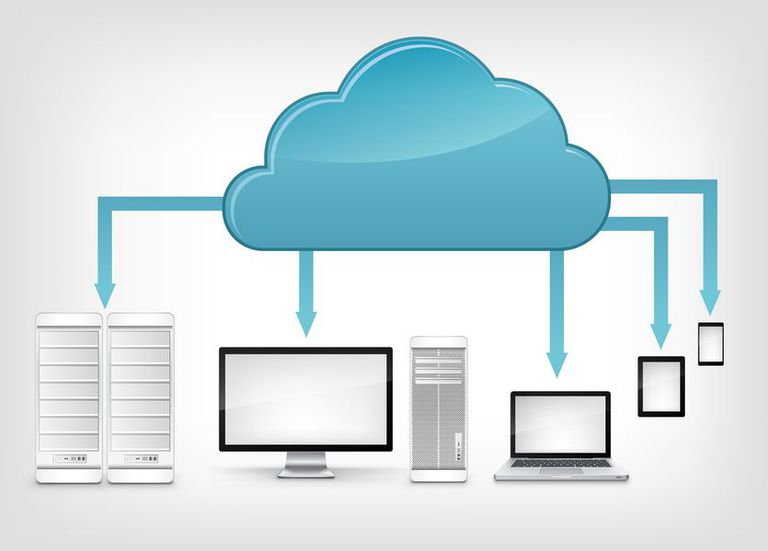 Data is continuously synced or refreshed, reflecting your system in real-time. Cloud data backups are not only a disaster-proof 'safe' for your company, but it also can save you hours in time and lots of money in recovering your services. So, it's like a safe house for all your data.
Now before you go and buy some Cloud Storage for backing up your files for safekeeping, there are 3 essential things you should keep in mind first:
1. Compliance
Compliance means complying with an action or a rule. Vendors, i.e., the cloud service providers, should come with security and privacy precautions. Still, if your company needs some other additional features or needs certain things that need to be compliant, you should make sure that whatever vendor you've chosen lines up with your organization's requirements.
So, compliance support means that all your needs or rules essential for your company to work efficiently are met with and followed. The backup provider service you decide to use must give regulatory compliance to guarantee the highest security level.
For example, to protect financial information, the Payment Card Industry (PCI) standard is followed. If your data is highly sensitive, the provider should be compliant with industry-level regulations for different types of data.
When you are researching for a compliant cloud service provider, prioritize those that have standards-based cloud computing conditions and match the corresponding regulatory strategies and methods that your business or company must comply with.
Some examples are DropBox Business and G Suite, and Google Drive.
2. Uptime Management
While looking for a good cloud backup service, ensure that the vendor provides a good cloud uptime management. It is an increasing challenge for applications to obtain data at all times. In this, the cloud helps a lot by storing things on the remote servers and making them accessible optimally.
To increase this operational productivity, a service should have relatively good uptime. Uptime management is a collection of services and devices meant for checking, monitoring, and optimizing productivity.
A good program like that is undoubtedly essential in preventing surfacing concerns, solving critical situations, and decreasing downtime. Good uptime management should incorporate some services: real-time monitoring platforms, DevOps, infrastructure maintenance, and disaster recovery management.
A well-constructed uptime approach not only predicts unplanned breakdowns but also accounts for and intends to decrease regular interruptions, such as for system upgrades or applications.
ScalaHosting is one of the most popular cloud services that offer the best uptime management (up to 99.99%).
3. Scalability
A process, system, software, or company's ability to develop and accomplish increased requirements capably is scalability. It's challenging to conclude precisely how much cloud data backup storage a person or business needs. Various factors are considered, as the number of workers and workstations, the size of data, and especially the type of business or the use.
One should always look for a service that grants scalability so that your backup can grow as per your organization's needs. While you don't certainly have to pay for unrestricted storage, but looking out for either probably more storage than you'll need or finding a vendor that provides you with more adaptable solutions.
Scalability also is the most significant advantage of having your data backed up on the cloud because if you need more storage, you will only be charged for the storage that you are using. You can expand and contract the accessible resources per your requirements. You get your data whenever you need it and only pay for space.
The advantages of scalable support can be summed up in two simple words – cost-saving and efficient performance. The consumer can use a tailored Cloud structure paying for the support required. Almost all cloud service providers offer great scalability, but the most popular one is Amazon AWS.
Conclusion
It's about that software which is most beneficial for your company. But since you're investing in a service that will host a big part of your data and needs, it's better to make a smart choice based on sound research according to your needs.
Salman Zafar is an acclaimed blogger, editor, publisher and digital marketer. He is the founder of Blogging Hub, a digital publishing portal with wide following across the world.