If you're starting college this year, you've probably been debating whether you should buy a MacBook or an iPad to aid your studies. The truth is that both of these devices will assist you in taking notes, writing essays, and reading papers online, but they have distinct advantages and disadvantages. Of course, most colleges will provide access to computers in their libraries, but having your device for studying is far more convenient, as you can study in your dorm room at your own pace. You can also buy an iPad for Business.
In this buying guide, we'll compare the MacBook, specifically the MacBook Air, to the iPad to determine which device is best suited to your specific needs.
What are you studying?
What you major in will determine whether you purchase an iPad or a MacBook. For example, if you major in Design or Technology, you'll need a MacBook because you'll need a keyboard and mouse to do detailed design work on apps like Photoshop.
If you are studying English and Literature, you should consider purchasing an iPad because it is arguably much easier to read on an iPad screen than on a MacBook screen. Instead of carrying around a bunch of books in your bag, you'll be able to use your iPad as an e-reader.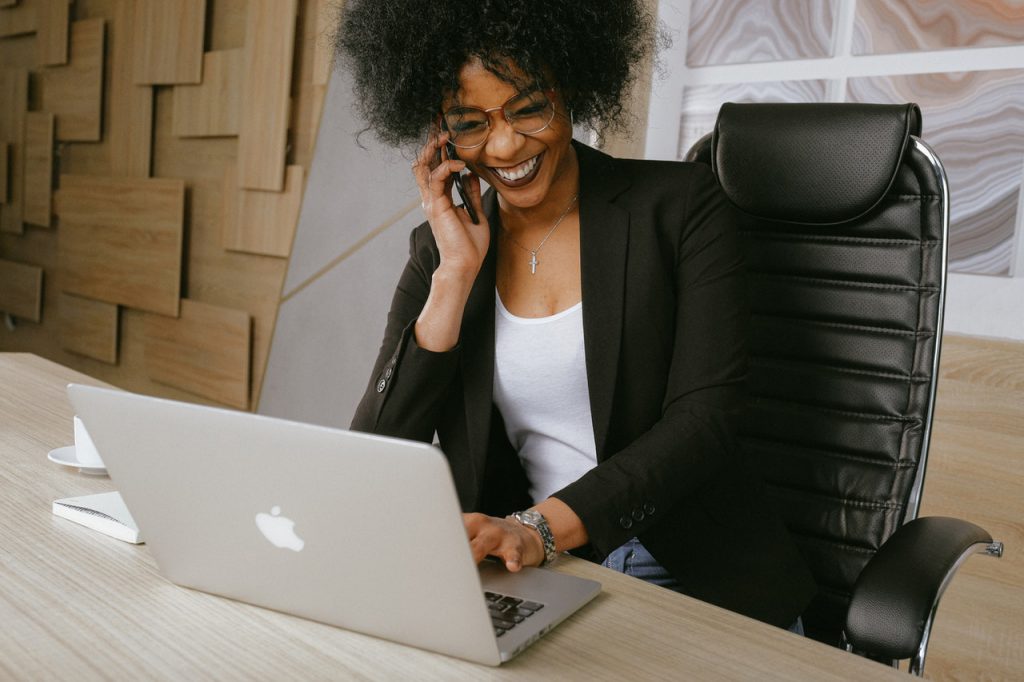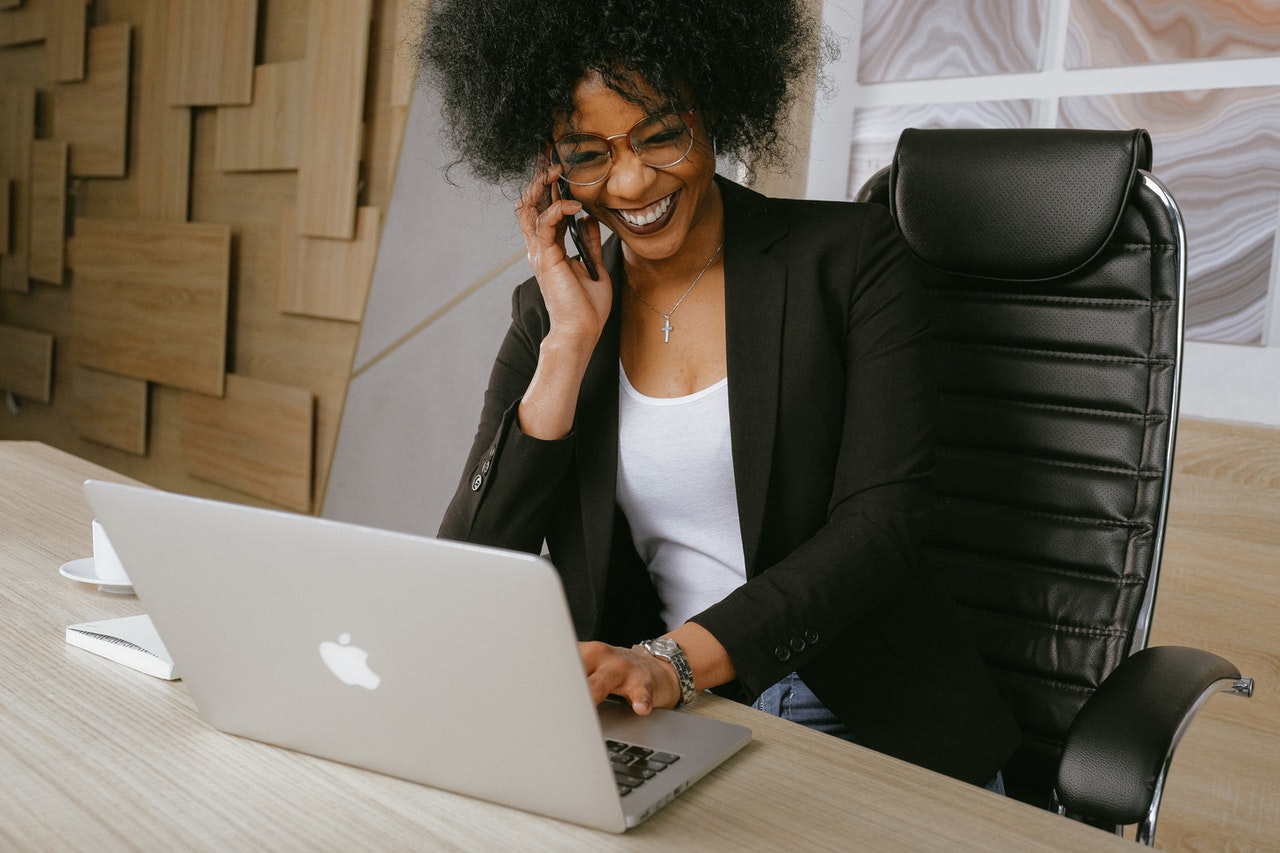 What do you want from your device?
Another thing to think about is what you want out of your device. Do you want to use it while sitting at your desk, or do you want to use it when moving around campus? Some individuals like to have their computer anchored to their desk, complete with speakers and external hard drives, a "hub," if you will. If you intend to use your device for gaming, you should go for a MacBook or an iMac due to the additional RAM and storage offered on these models.
If you're content to read books, play casual games, and peruse Facebook, an iPad is ideal for you. The best thing about an iPad is how portable it is. You can carry it around in your bag or under your arm to different lessons. Taking notes on an iPad is also simple. While a MacBook allows you to keep written notes faster, you can also use an iPad to record voice notes, which is useful. All you need to do is set up the voice recorder and tape your lecture so you can refer back to it afterward.
In general, the case for an iPad
As previously stated, an iPad allows you to take voice notes and is portable. However, because MacBooks are so portable, you might want to bring something a little more durable with you. Most colleges will have handy charging ports, so there's a case to be made that MacBooks are just as quick these days. An iPad is more of a companion device that can sync with your MacBook, so if you can afford both, you should invest in both because it's simple to move files and general info between them, so no matter what classes you attend, you'll always have the right device for the job.
Another factor to consider while evaluating the iPad Pro is its industry-leading design apps. Consider Procreate, a terrific design tool that allows you to create professional-grade graphics using the Apple Pencil. While purchasing the Apple Pencil in conjunction with the iPad Air will cost extra, you will have a classic sketching experience. You will be able to transfer your artwork to your MacBook or other Apple devices.
iPad Pro vs MacBook Air Specifications
| | | |
| --- | --- | --- |
| | iPad Pro | MacBook Air |
| Ports | USB-C | USB-C |
| Display | 12.9 inches (2732 x 2048 pixels) | 13.3 inches (2560 x 1600 pixels) |
| CPU | Apple A12Z Bionic | M1 chip |
| OS | iPadOS | macOS |
| Storage | 128GB – 1TB | 256GB – 2TB |
| Cameras | Two Thunderbolt 3, headphone | 720p FaceTime HD |
| Size | 11. x 8.5 x 0.2 inches (0.6 inches thick with Magic Keyboard) | 12 x 8.4 x 0.2 – 0.6 inches |
| Weight | 1.4 pounds | 3 pounds with Magic Keyboard | 2.8 pounds |
| Battery life | 10:15 | 14:40 |
| RAM | 6GB | 8GB – 16BG |
| Price | $999, $1348 with Magic Keyboard (Prices May be vary location to location) | $999 (Prices May be vary location to location) |
Ports: MacBook Air vs. iPad Pro
If you're wondering if you'll be able to listen to music on your iPad Pro, we've got bad news for you: you won't be able to. Not with wired headphones, at any rate. Sure, you could get some AirPods, but that would require you to spend even more money. On the iPad Pro, the only port is a USB-C port.
When it comes to ports, the MacBook Air is the clear victor. It has two Thunderbolt connections and a headphone jack, which is useful if you're listening to a lecture in the library while studying.
Display: MacBook Air vs. iPad Pro
While the MacBook Air has a larger 13.3-inch display screen, the iPad has a 12.9-inch display, thus the difference is minimal. It's worth noting that, despite its smaller size, the iPad has a better screen than the MacBook Air. It has a refresh rate of 120Hz.
Always include Apple Deployment and Support plans to counter any damage in the future. iPad Pro has a higher resolution than the MacBook Air, with a resolution of 2732 x 2048 against 2560 x 1600. This is significant because it may lead you to prefer the iPad Pro over the MacBook Air if you want to use your device to take high-quality images while at college.
Keyboards: iPad Pro vs MacBook Air
If you're writing an essay, the MacBook Air is the way to go. It has a nice crisp feel to it as you press the keys, so it's a comfortable keyboard experience. The arrangement not only gives more travel (1mm versus 0.5mm) but feels snappier overall. The MacBook Air also has a big touchpad that measures 4.75 x 3.2 inches.
The iPad Pro's Magic Keyboard magnetically attaches to the iPad, but it is more expensive. It also offers a wonderful crisp feel to the keys although you may wind up wondering why you didn't just buy the MacBook Air in the first place. Still, if you're ready to pay the extra money, it's convenient for carrying with you to a college lecture.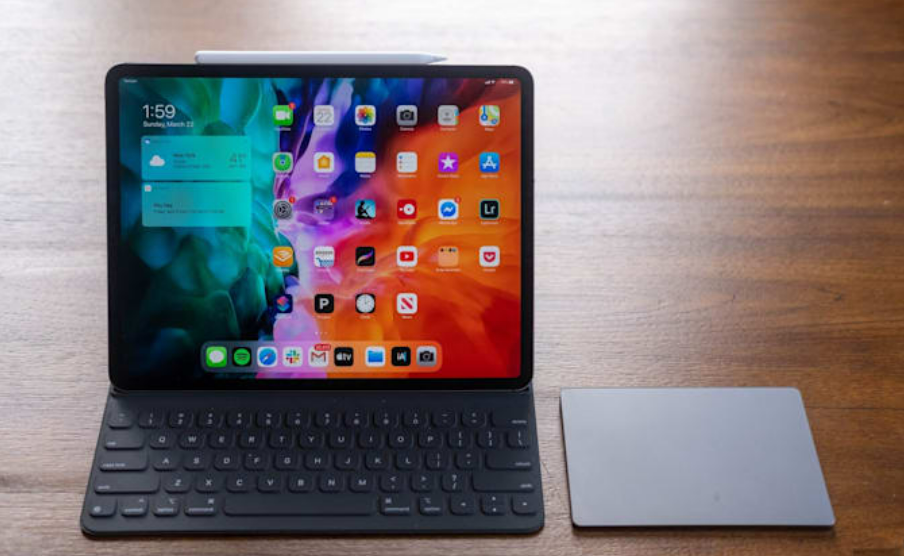 Performance
Both gadgets are extremely powerful, but the MacBook Air barely edges it out. Both feature industry-leading processors with 8-core GPUs. The MacBook Air includes Apple's own chip, the M1, which has taken the industry by storm due to its consistent and strong performance, while the iPad Pro has the A12Z Bionic chip the best GPU of any tablet
Despite the fact that the iPad Pro returned lower Geekbench 5 ratings, it is still one of the best tablets for college work, if not the best. It's also worth noting that before the M1 chip was announced, the Intel-based MacBook Air scored worse than the iPad Pro.
Conclusion
What you purchase will be determined by what you require your gadget to do in college. The iPad Pro is powerful and affordable, comparable to the MacBook Air, for example. Because the iPad is generally app-focused, you might choose it if you require it for photography and mobility. If, on the other hand, you need your device to accomplish slightly more difficult activities and you need software that is unavailable or inaccessible on a tablet, the MacBook is the answer.
Salman Zafar is an acclaimed blogger, editor, publisher and digital marketer. He is the founder of Blogging Hub, a digital publishing portal with wide following across the world.