Apple is known for its privacy. Proving this yet again, Apple is to release its new feature, App tracking transparency (ATT) anytime soon.
The App tracking transparency feature was first unmasked at Apple's worldwide developer's conference (WWDC) in June 2020. This feature was to release along with iOS 14. The Apple iOS14 was released on 16th September, 2020 but without the promised feature of App tracking transparency. Apple said that it would like to give the iPhone app development agency some more time to make changes they need.
So, it pushed back the tracking restrictions to 2021. On January 28th, marking Data Privacy Day, Apple shared an illustrative report to make users aware of how their data is being tracked by other companies. They also announced that iOS 14.5 will be released in early spring, with the App tracking transparency feature. In the latest announcement, On 20th April, 2021 Apple said that the iOS 14.5 would be releasing this week. A report from New York Times confirmed that the new feature would roll out on 26th April at 10 AM PT.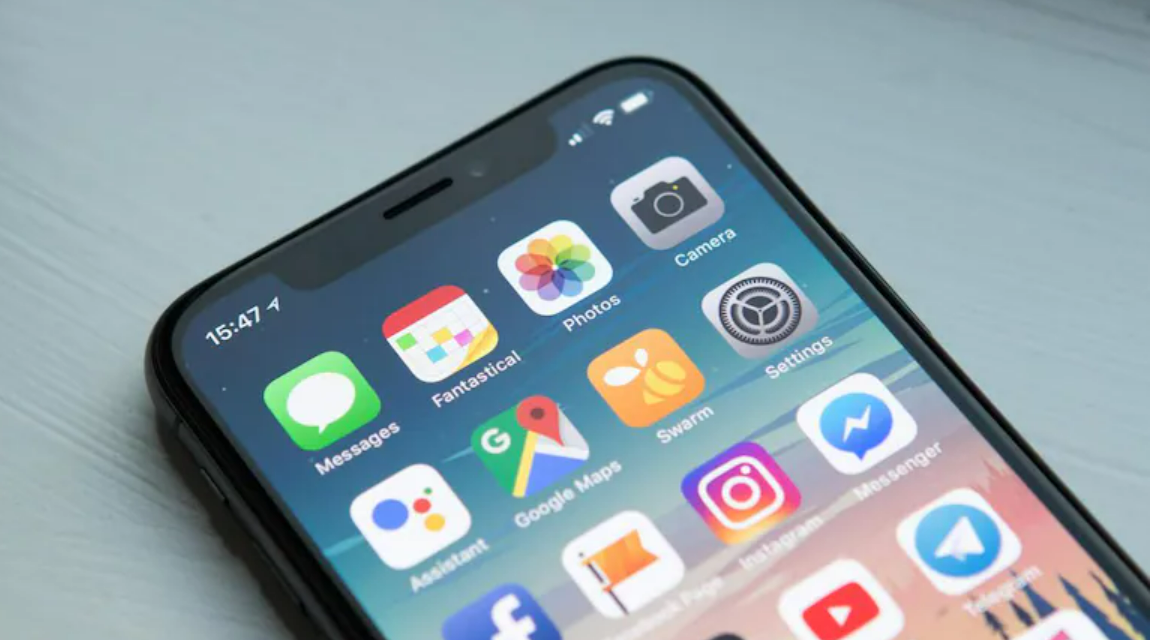 How did ad tracking work before?
The iPhone app development agency used to work with a unique device identifier (UDID) to track different websites and apps. This feature was replaced by Identifier for advertisers (IDFA) in 2012, with the release of iOS6. The identifier for advertisers is a string consisting of numbers and letters. This id gets assigned to the Apple devices like iPhones, iPads and Apple TVs. IDFA is used by advertisers to identify the users of these devices across apps. The companies then use this information to deliver personalized and targeted advertising. This feature gave users more control over privacy through an option to limit ad tracking (LAT).
By using limit ad tracking, users can opt out of these targeted advertisements. If a user enables the limit ad tracking option, the user id assigned to him will be zeroed for the apps trying to track him.
What is Apple's App Tracking Transparency?
Apple's App Tracking Transparency is an in-built privacy feature for iOS, iPadOS and tvOS 14.5. ATT is a drive to make the iOS users more aware of what is going on with the apps that they have downloaded to use. It means that the iOS users get the option of controlling the data that they can allow the apps to track and also prevent the apps from using their data for advertising. Companies no longer get the ID for the advertisers unless the user grants them permission to do.
How are apps able to take our data?
Some apps track our activities beyond that app. This is done to collect more information about the users. The apps intend to use this collected data for better app experience during the usage. After the intended use, some apps don't delete that data. The apps sell this data to some third parties who are interested in advertising their product to us in the form of pop-ups.
What kind of data do they take?
Contact info such as name, email address, phone number, home address and any other information that can be used to contact that user outside the app.
The data can be about health and fitness, financial details such as payment info as in form of payment, back account number, credit info, and other financial info such as salary, income, assets, etc. They might collect data regarding location, sensitive information such as sexual orientation, social membership detail, religious beliefs, biometric data, racial or ethnic data, etc. They can also collect your content such as e-mails, photos, videos, audio data from the microphone of your device.
Click here for info on personal data tracking by apps.
Using App Tracking Transparency on your device?
One need not do much to enable ATT on their devices. Update your device with the latest iOS. You just have to wait for the pop up box that appears, before you enter any particular app. There is a string that reasons why the app needs your information. It is completely up to you whether you want your data to be shared or not.
If the user wants to see some personalized advertisements, he can go ahead and click allow. If the user doesn't want any of his data to be shared, he can opt out of it by clicking the ask app not to track option. If the user doesn't want to share any of his information, he can turn it off in the tracking settings, shutting off all the tracking of his device.
What's in store for developers?
With App tracking transparency in place, developers now need user's permission to track them. The Developers should include the reason for tracking the users. If the user wants to give access he can allow it, else deny it. The Developers, who do not add the notification to their apps have the risk of being suspended or removed from the iOS App Store.
According to Apple's guidelines, the developers cannot incentivise users into tracking their data. Also, they shouldn't put any restrictions on the functionality of the app in case of disagreement with the user. Developers always have an option to explain the users the purpose of collecting their data before the permission prompt.
In times of emergencies such as reporting a fraud or conducting a fraud check, the developers can always share the data with the consumer reporting agency.  This can be done for the purpose of checking the creditworthiness of the user without his permission. Finally, developers are solely responsible for any data tracking even if they used a code belonging to the third party.
In the end, it is solely the choice of the users what they want to do with their data. 
Hermit Chawla is an MD at AIS Technolabs which is a Web design and Development Company, helping global businesses to grow by Taxi App Development Company. I would love to share thoughts on Social Media Marketing Services and Game Design Development etc.