On the lookout for a birthday or a Christmas gift that is sustainable and green? Well, you're in the right place! Sustainability is one of the best gifts you can give this year. Feel good by giving a loved one a green gift that has a low carbon and plastic footprint and won't dent on the environment. Here are 5 green gifts under $50 you can buy and guaranteed to lighten up a loved one's face.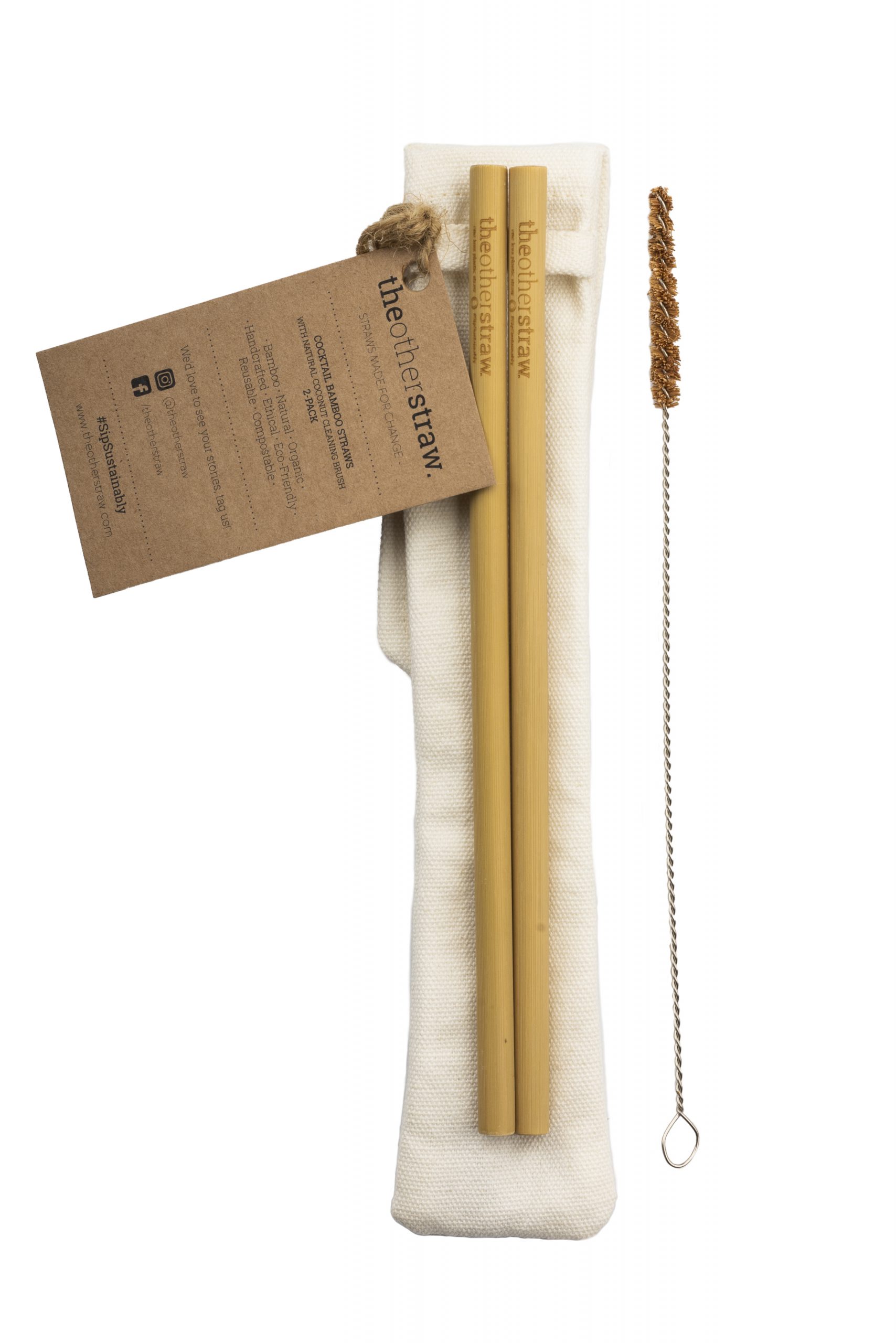 1. Bamboo Straws
Reusable bamboo straws are a great green gift for anyone who likes smoothies, juices or thick-shakes.
theotherstraw is an Australian social enterprise offering reusable bamboo straws ethically sourced from Northern Vietnam, where they work with local ethnic minority groups. All their straws are handmade from sustainably grown, organic bamboo. Their straws are sent out plastic-free and only using carbon neutral shipping. They are the perfect green gift for the conscious sipper.
Purchase bamboo straws by theotherstraw.
2. Compostable Phone Case
Everyone needs a case for their phones, and the most common plastic phone cases carry a huge environmental cost. However, compostable phone cases offer a great alternative and are a perfect green gift idea.
The World's first 100% compostable, eco-friendly iPhone and Android phone cases have been released by Pela. Protect a loved one's phone and save the planet, it's a win-win.
Purchase a compostable phone case by Pela.
3. Reusable Cutlery Set
Alone in the U.S., it is estimated that 40 billion disposable plastic utensils are used every year. And as our love for takeout grows, so does this number.
Plastic cutlery cannot be easily recycled. As a result, plastic cutlery ends up in our landfills or blown into our natural environments and oceans.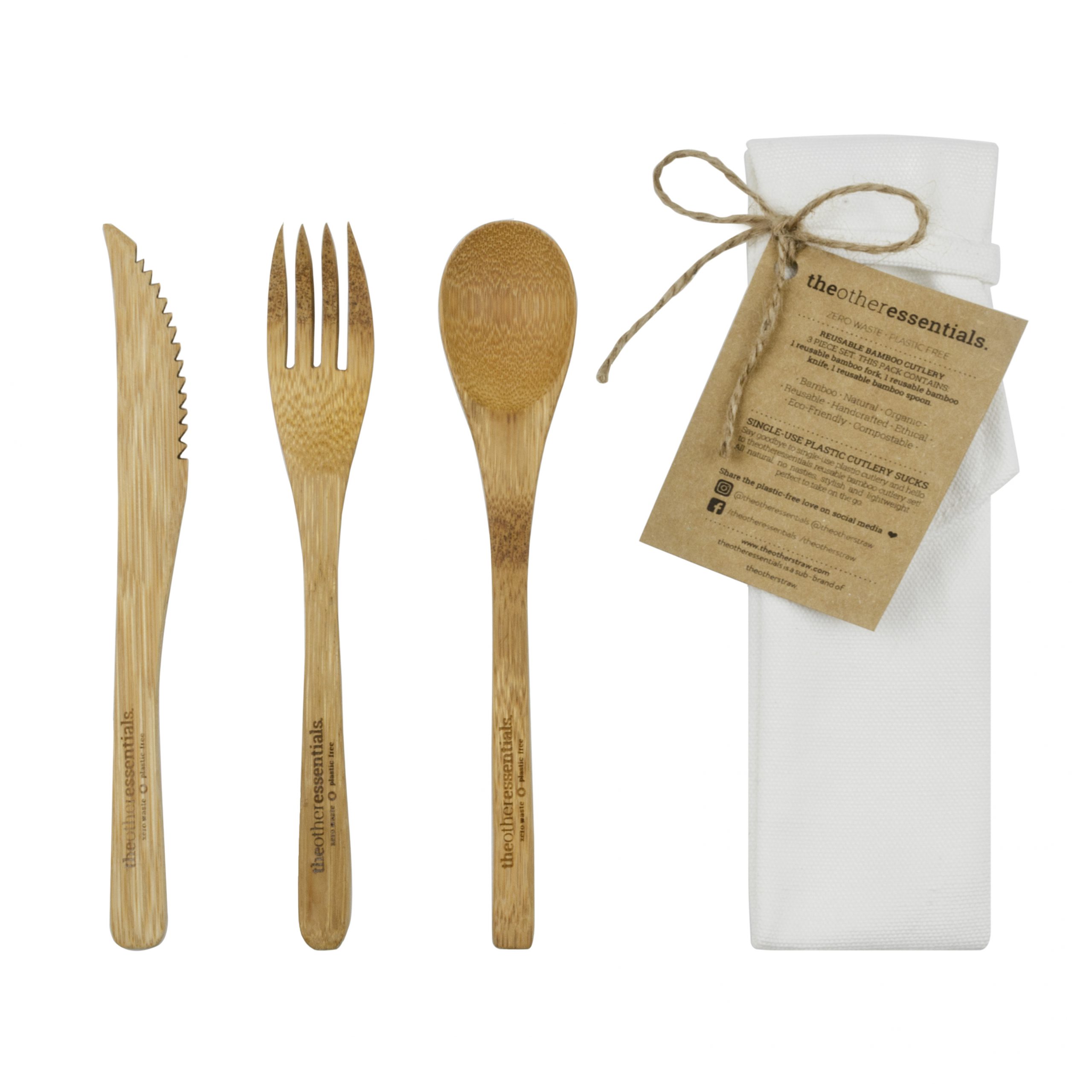 Reusable bamboo cutlery is one of the best ways to reduce ones' plastic footprint. Portable and stylish, your loved one or friend will never need single-use plastic ware again!
Purchase reusable bamboo cutlery set by theotherstraw.
4. Reusable Coffee Cup
The paper cups that are used for 'take away' coffees are polluting our environment. Many of them cannot be recycled, so they end up in our landfills.
If you know someone who loves coffee, buying them a reusable coffee cup is one of the best things you can do!
The reusable coffee cups by Huskee are made from coffee husks, that are sustainable, durable, non-toxic,  a great green product for a coffee lover!
5. Zero Waste Book
Now, who doesn't love a good read. Erin Rhoads's book Not : Make a Big Difference by Throwing Away Less is a much-needed book on sustainable, green living. This is the one book you need to reduce waste at home and in everyday life.
This is the perfect green gift for someone who is passionate about sustainable living and wants to reduce their plastic and carbon footprint.
Purchase zero waste book by Erin Rhoads.
There you go, five affordable green gifts for a friend or loved one.
Do you have any green gift recommendations that you would like to share? Tell us in the comments below!
Salman Zafar is an acclaimed blogger, editor, publisher and digital marketer. He is the founder of Blogging Hub, a digital publishing portal with wide following across the world.