Your eyesight is a precious asset. For most humans, vision is an essential part of how we interact with the world around us. So, protecting that ability with safety glasses only makes sense. With safety eyewear, prescription lenses and sunglasses, we can help keep your eyes safe in every environment.
Protection on the Job
When you are working, your right to receive and use appropriate eye protection is guaranteed by the federal government. Specifically, the Occupational Safety and Health Administration's 1911.133. This requires that employers issue eye protection that meets the standards of the American National Standards Institute's Z87.1 standard.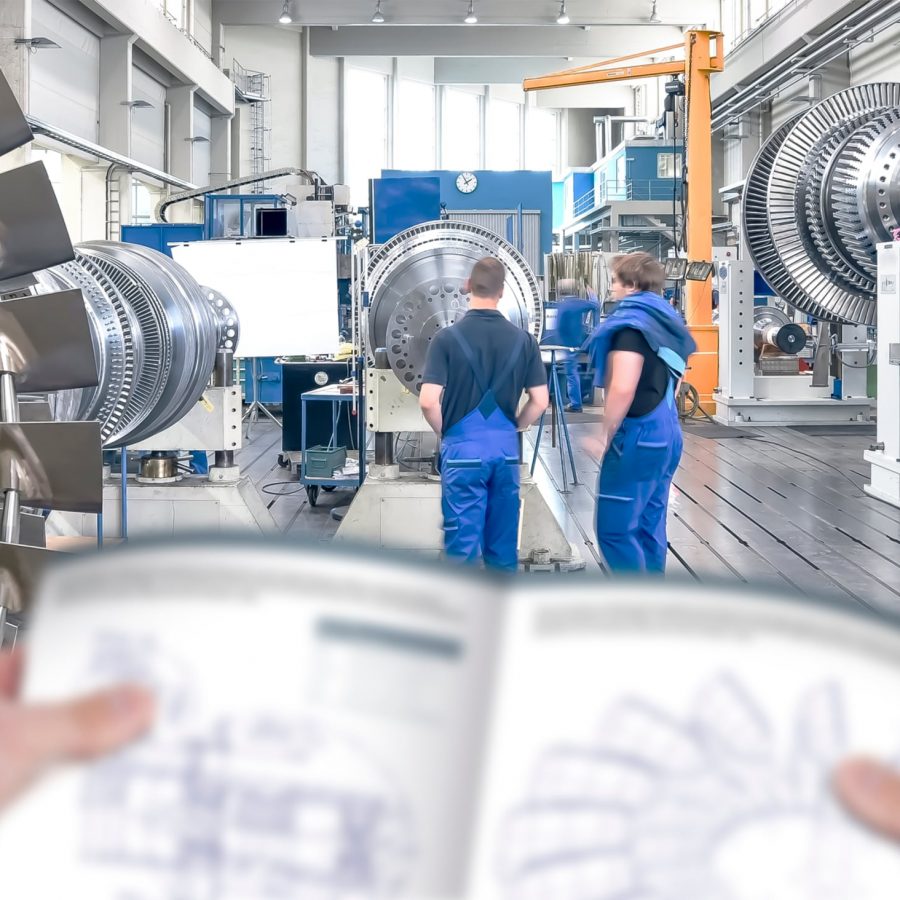 Employers are not required to issue prescription safety glasses. However, they do need to at least provide eyewear that can be worn along with corrective lenses. Of course, many workers request that they receive prescription glasses because they are typically more comfortable. Some employers will provide these voluntarily. Some workers also choose to purchase their own, especially when working long hours.
Protective eyewear needs to be provided for any task or environment that could be reasonably considered hazardous to the eyes. This includes any setting with fine particles, fumes, splashes, potential impacts and more. Learn more about OSHA's regulations to understand your rights as an employee.
Always take ace and eye protection seriously when working. There are around 300,000 workplace eye injuries every year. An estimated 90% of these could have been prevented if proper eye protection had been used.
Eye Strain
Another risk for many professionals is eye strain from computer usage. While this is not as immediately dangerous as the above-mentioned hazards, it can cause significant eyesight damage over time. A simple tip is to follow the 20-20-20 rule:
Every 20 minutes take a break from looking at digital screens.
This break should last 20 seconds.
During this time, look at something 20 feet away from you.
Protection at Home
Of course, the workplace isn't the only place that you can face eye hazards. Many of the same dangers exist in the home, especially when cleaning or doing DIY projects. Splashing injuries cause around 125,000 household injuries per year. Again, the vast majority of these could have been prevented by wearing safety glasses. These are some common household hazards:
Household Chemicals: There are many dangerous chemicals used in homes that can splash or emit harmful fumes. Cleaning solutions, bleach, gasoline, pesticides, fertilizer and more are potentially dangerous. Wear protective eyewear when working with dangerous chemicals, especially when mixing them. Also, ensure proper ventilation to avoid accumulation of harmful fumes.
Tools: Whenever you are working with power tools, wear appropriate eye protection. Safety glasses can make all the difference if a sudden splinter or shard shoots out from a saw, drill or other power tools. Also, make sure to regularly clean items like lawnmowers and even brooms. Preventing the accumulation of dust and fine particles can protect your eyes.
Playing Sports: Many sports involve potential hazards for the eyes. For example, basketball is a common source of eye injuries, yet many players don't wear eye protection. The same applies to recreational activities such as fishing and golf. Even a regular pair of sunglasses is a better option than no protection at all.
Many of these reasons for wearing eye protection may seem extreme. After all, people clean their houses and do DIY work all the time without wearing glasses. However, many of those people experience eye injuries. While most of the time your eyes will be fine, do you really want to take the gamble that the next time you are working with tools could be the last time you see fully? Like all protective equipment, safety glasses only work if you wear them.
Protection From Sun
Another common source of damage to eyesight is UV radiation. The sun can be very harmful to your eyes if you don't properly protect them. Sunglass tinting can help reduce some of the harshness of bright light. However, it alone does not sufficiently protect your eyes.
Fortunately, many glasses have UV radiation filtering as a treatment to the lenses. At Marvel Optics, we can apply this to many of our lenses as a customization option. When you are ordering your glasses, make sure to select the UV-protection option.
Additionally, we offer polarizing filters for most lenses. This special type of filter greatly reduces the incoming UV and light intensity. Combined with UV protection, polarization can help to more effectively protect your eyesight from the sun.
Most people tend to wear sunglasses at the beach and during the summer. However, you can harm your eyes even in cold environments. Snowy areas such as ski resorts can be especially dangerous because the white snow reflects UV light at your eyes, increasing the intensity and danger. If you ever step outside and your eyes feel sore, you should be wearing sunglasses.
What To Do If You Harm Your Eyes
Of course, accidents happen. Even if you are always wearing your prescription safety glasses when you should, you can make a mistake or be in an unforeseen accident. So, it is helpful to know what to do when this happens.
First, if it is a serious injury involving a direct impact with the eyeball, a large splinter or dangerous chemical leak, go to the emergency room immediately. Modern medicine is incredible and can treat major injuries if you act fast.
If it is less serious and can be effectively treated with first aid such as rinsing the eye, schedule an appointment soon with your eye doctor. It is always best to check to ensure that there is no permanent damage.
Salman Zafar is an acclaimed blogger, editor, publisher and digital marketer. He is the founder of Blogging Hub, a digital publishing portal with wide following across the world.