There is a dizzying array of choices in children's eyewear, more than enough to overwhelm parents. As in all things, you must balance their needs with their wants, and your pocketbook, to find a pair they will actually wear. Prescription safety glasses are a good all-round option for children, with shatterproof frames and lenses that offer durability without compromising on style. Here are some tips to help you meet all of your goals in finding the right fit for your child.
1. Choosing Lenses
When it comes to the lens material, your best option is polycarbonate, a tough, durable and high-quality plastic that is also shatterproof. Trivex is a similar material, developed for the military, but it can be more expensive. Polycarbonate is comparable in price to glass lenses. Glass lenses are heavy in comparison to these plastics, and can break more easily. Polycarbonate lenses should have a scratch-resistant coating applied as this material is susceptible to scratches.
2. Lens Thickness
Although large frame styles are in fashion, you should consider the prescription strength before choosing. A prescription that calls for strong lenses means they will also be thicker. Choosing a smaller frame means there is less likelihood of having blurred peripheral vision at the lens edges, which occurs with strong corrective lenses.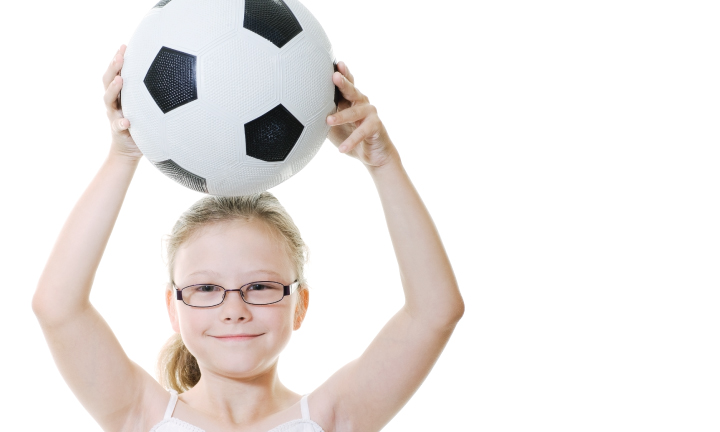 3. Frame Material
Plastic has long been the material of choice in children's frames, due to its lightweight strength and durability, as well as a historically cheaper cost. Today's metal frames are not what they once were, and are not prone to breaking and bending. In fact, contemporary metal frames are similar to plastic in weight, strength and durability, as well as price. But all metals are not the same. Be sure to ask about the composition of metal frames and what that means for how they will be used. Also, be aware that some frames may include nickel, to which some are allergic.
4. Temple Styles
Most frames have bent temples, which help keep the glasses in place. Straps are another option that some wearers choose to help ensure they stay put, especially if they are involved in contact sports where glasses can easily be knocked off. For wee ones, however, a wraparound temple is the best choice. The temple ends actually wrap around the back of the ear, so they don't fall off. Wraparound temples are available on both plastic and metal frames.
5. Bridge Adjustments
Because younger children are still developing, their noses don't have much of a bridge to help keep prescription safety glasses in place. Metal frames typically have adjustable nose pads to accommodate this need, while those who make plastic frames for children simply design them with smaller bridges. It is important to note how the frames fit a child's bridge when trying them on to ensure they are a good match.
6. Flexible Hinges
Younger children are not always gentle with their eyeglasses, and that's where spring hinges come in. This flexible hinge allows temple arms to bend both ways, inward and outward. That means no more broken temples and no need for mom and dad to break out the glue or tape to hold them together until they can be repaired. Toddlers especially should have frames with spring hinges, which are forgiving of rough handling.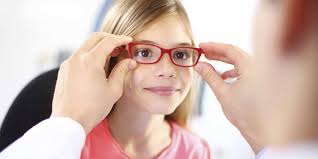 7. Glasses for Sports
The frames should have the same protective qualities as the lenses themselves. Both frames and lenses of sports glasses or goggles can be made with polycarbonate, giving you the best means of safeguarding young eyes and eyesight. They should also be fitted by an eye care professional to ensure they are of proper size. The lenses should be large enough to avoid contact with the eye should the glasses be pushed back into the face.
8. Frame Style
If you expect your child to wear them, style matters. Luckily, today's eyeglasses come in many different shapes, sizes and colors to please even the pickiest wearer. From retro flair to aviator cool and many more, you have a wide range of choices when it comes to style. Consider adding features, such as lenses that adjust to changing light conditions, to help make them more appealing.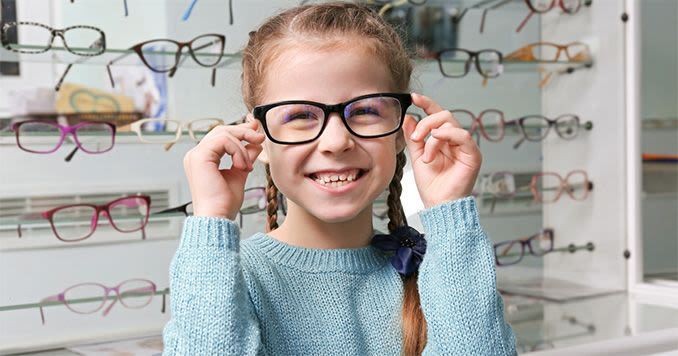 9. Get a Second Pair
Kids and adults should have a backup pair of glasses that can fill in for a pair that gets lost or broken. Many eye care professionals offer a discount for a second pair when purchased together with the primary glasses. Another option is choosing a pair of sports glasses that can serve as a backup if needed.
10. Consider Warranties
Some prescription safety googles come with a warranty from the frame maker, which can save you the cost of a replacement should they become damaged. Find a return policy on frames and lenses if there is a manufacturer defect or the prescription is incorrect.
Salman Zafar is an acclaimed blogger, editor, publisher and digital marketer. He is the founder of Blogging Hub, a digital publishing portal with wide following across the world.