Thinking about pursuing a career in makeup? These 10 useful tips will help you grow as a makeup artist.
1. Learn from famous makeup vloggers
First and foremost, you need to work on your skills and the best way to do so is by learning about makeup from professionals. One of the best ways to get started is by watching YouTube tutorials by professional makeup artists. You can learn all about different techniques and styles of makeup by watching top vloggers.
2. Practice applying makeup on both yourself and your friends
Remember that there is a difference between doing your own makeup and someone else's. For that reason, you need to practice your craft and your skills by doing makeup both on yourself and your friends.
Not only will this help you master your skills, but you will also learn how to work with different skin types. Try applying makeup to people with different face shapes, skin colours, eye colour, and age. That's a great way to diversify your skills for your clients.
3. Keep up with current makeup trends
There is a reason why trends exist. They may not always align with your personal style, but since you're in this for business, keeping up with trends is very important for you. You need to develop your skills to the point where you can do almost any makeup look a client asks you to do.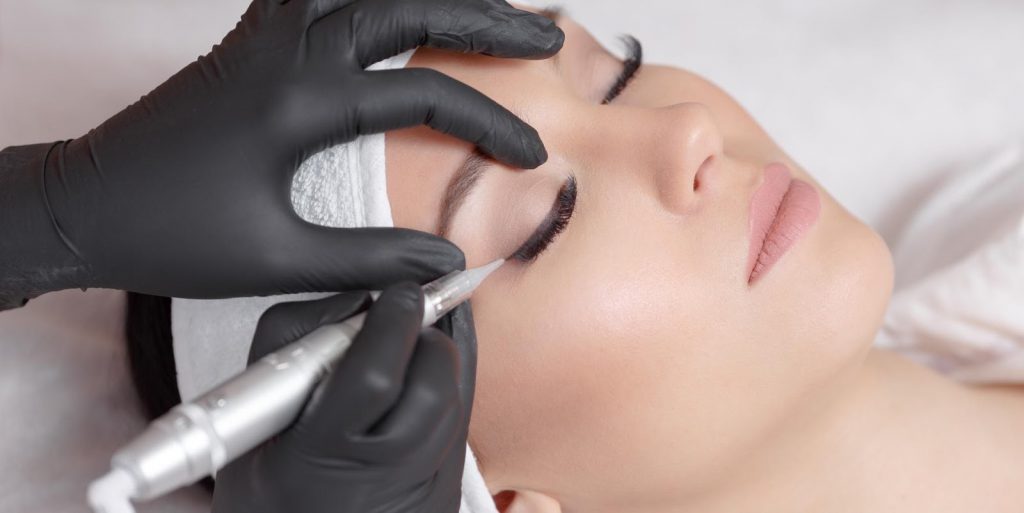 Get familiar with the current makeup trends by following Instagram makeup artists, watching YouTube videos, reading fashion magazines, and so on.
4. Apply for a makeup artist school
If you want to go a step further, getting an education in makeup can be a great next step for you. Getting into the beauty industry and community through these kinds of schools has especially been popular in Australia lately. It can be a great way to get the knowledge, skills and experience that you need to become an absolute professional in what you do.
5. Find a job at a cosmetics counter to gain professional experience
Attending courses at beauty schools is a great way to give yourself a boost in the business, but you also need to gain some working experience. To achieve that, you can start by looking for positions at department stores and pharmacies. This is your chance to practice and improve your skills on so many different clients and gain experience.
6. Join a local theatre group as a makeup artist
Theatre groups can be great for your field. You can join one of the groups to practice your artistry on the actors and actresses working in the theatre groups. This is a great chance for you to explore your creativity and different makeup styles.
7. Apply for an internship or apprenticeship
You can also find a professional makeup artist whose work you admire and see if they offer internship or apprenticeship programs. It's up to you to seek opportunities like these. Show people that you are eager to learn more and gain real-world experience.
8. Create a Portfolio
The next step you need to make is about creating an effective portfolio. You need to find models and showcase your makeup looks on them. You can also make some before and after photos to show the difference.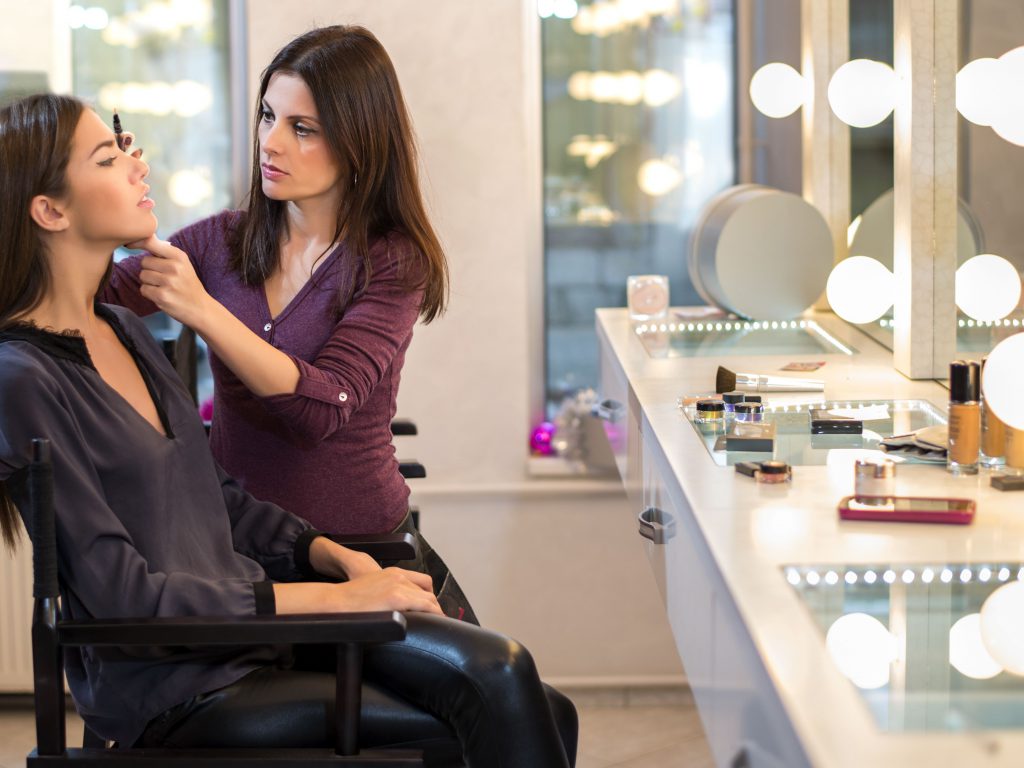 9. Get creative with collaborations
If you want to build your portfolio, try to collaborate with as many people as possible. Whether it is a friend who is a social media influencer, a theatre group, a model, or anyone else, try to keep things creative and work with as many people as possible.
10. Take high-quality photographs of your work
Lastly, make sure to document your amazing work by taking some high-quality aesthetic photos and promoting yourself on social media platforms.
Conclusion
All in all, as long as you keep learning and exploring your creativity, you will surely be successful in the makeup business.