As our world has become dominated by smoke and polluted air, our need for well-formulated skincare products has grown tremendously. Skincare brands have been popping up here and there, packaging their products in luxury glass cosmetic jars, and providing solutions to the wide range of skin problems that people are currently facing.
But as more and more skincare lines enter the market, many customers are finding it difficult to choose the best product for dull skin. The reason behind this is that there are several kinds of skin types, and each of us has different skincare needs. Another reason is that some are wary of the various chemicals making up commercial skincare products.
This is exactly why a lot of skincare enthusiasts are now looking for ways to craft their cosmetics at home. If you're one of these people, then keep on reading and learn about how to get started on your DIY skincare project.
1. Find Out the Best Formula
From essential oils to mineral clays, the ingredients in skincare products vary greatly. When you're about to choose ingredients for your products, you have to consider if each of them goes well together. Not all ingredients, whether they're natural or not, interact well when combined.
Another thing to consider is the kind of skincare product you're making. If, for instance, you want to make homemade body butter, you might want to stick to ingredients like shea butter or cocoa butter instead of getting clay.
You must also keep in mind that not all formulas should be made at home. Some skincare formulas are too technical that they have to be made safely in a lab and adhere to legal regulations.
To ensure the safety of your products, you also have to measure their pH levels. Instead of getting an expensive pH meter, you can easily find affordable pH strips in stores.
2. Pick Your Natural Preservatives
Some cosmetics enthusiasts are pushing for preservative-free skincare products. They believe that preservatives are not at all necessary. Others are even saying that preservatives can greatly damage our skin.
Yes, preservatives cause some cases of adverse skin reactions to products. But that doesn't mean you don't need preservatives to make certain skincare products. And just because you aren't seeing mold or bacterial growth in your products does not mean it isn't there.
Preservatives are needed to combat microbial growth in your formulations and to make your products safe to use.
If you're hesitant to use chemicals in your products, no need to fret! There are a number of natural preservatives out there that you can use for your formula. Some of these preservatives include benzyl alcohol, biosecur, and potassium sorbate, among many others.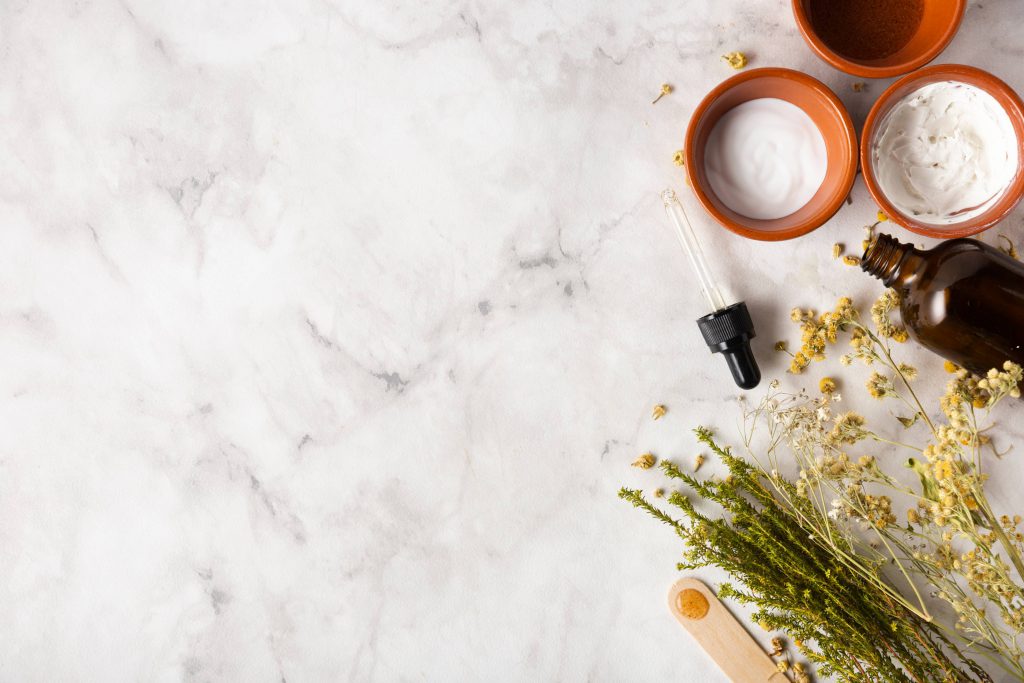 It's also worth noting that you have to add a preservative booster and chelator to your formula. Another thing to remember is that you have to ensure that your preferred preservatives can work within the pH range of your formula. Lastly, you don't need to add preservatives to skincare formulations that don't require water or won't come in contact with water when in use.
3. Store Your Products in the Right Containers
Choosing the best glass cosmetic packaging won't only make your DIY skincare products look good, but it will also ensure that your formulations are long-lasting and safe.
The first thing you need to consider is whether the containers you're getting have airtight lids or caps. When you store your cosmetics in airtight containers, you won't need to worry about exposing your products to oxygen and, in turn, damaging them.
You also might want to opt for lightproof containers instead of clear ones. Skincare products, especially those made of all-natural ingredients, should be kept out of sunlight in order to last long. With lightproof containers, you can prevent harmful ultraviolet rays from ruining your formulations.
Of course, you have to get clean, hygienic containers. You wouldn't want to contaminate your products with dirty packaging, would you? So in order to get the right packaging for your skincare products, you have to find trusted sellers of wholesale cosmetic containers—there are lots of them online!
Making skincare products at home is fun and most importantly, fulfilling. Just follow these three easy tips and start crafting!
Marie Channary is a content writer by profession and a DIY enthusiast at heart. She likes all things natural and organic and often contributes to Infinity Jars.