There are many factors to consider when you are searching for a new place to call home. The size, population, crime levels, cost of living, quality of education, and job market will all play an important role in your selection process. But besides these factors, when you are looking to become a homeowner in Alabama, you need to consider your monthly housing budget and home values in your selected area as well. Today, we will explore some of the best cities for homeownership in Alabama, so make sure to read carefully!
An Introduction to Alabama
Alabama is located in the southeastern part of the United States. The capital is Montgomery, but the most populated and industrialized city is Birmingham, while Huntsville occupies the largest land area.
If you are planning on moving locally within the state of Alabama, assessing the situation in a different city will be relatively simple, but if you plan to relocate from out of state, there is plenty of work to be done.
Whether you are looking for a change of scenery or a place to raise your family, Alabama has much to offer. No matter what the factors are driving you in this direction, a long-distance move to Alabama won't be easy. There are many things to consider before you leave your current home. Finding a reputable moving company and deciding which belongings to take with you, making your move cost-effective, and finding the right home in a new city are all time consuming and energy-demanding processes.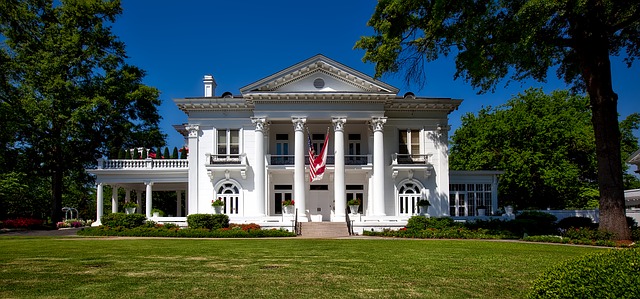 Even before you arrive to the wanted destination, you need to gather information about the neighborhood, schools, healthcare, crime rates, job opportunities, etc. There is a lot of research to be done and many decisions to be made, so don't make a move like this lightly.
Best cities for homeownership in Alabama
1. Chelsea
Just 20 miles southeast of Birmingham lies the city of Chelsea. Its proximity to the state's largest city means that Chelsea offers a lot of job opportunities. There are many young professionals and families that see Chelsea as the perfect place to call home. The public schools are highly rated, and most of the residents own their homes. While Chelsea does have a rural feel about it, being near Birmingham means that you can quickly find yourself in the big city. Chelsea has a population of 12,643 and good growth potential for continued residential development, and with the U.S. Highway 280 corridor, there is a lot of space for commercial development as well.
2. Huntsville
The city is located in northern Alabama and has a population of 185,594. The homeownership rate is 70.9%. The median household income is about $4,534 a month, and homeownership costs are approximately 27% of the income. The University of Alabama is located in Huntsville, and more and more employers are looking to base their businesses here. With that in mind and the fact that the Army's Redstone Arsenal, NASA's Marshall Space Flight Center, and Cummings Research Park are all located in Huntsville, there are plenty of job opportunities for its residents.
3. Birmingham
Birmingham, AL is a great place to live according to its residents. With low housing costs and good salaries, Birmingham allows its residents to spend their hard-earned money on the finer things in life. It also offers various activities for nature lovers, which makes it a great place to raise children healthily with an active lifestyle.
4. Crestwood
Crestwood is a suburb of Birmingham, located on the southeastern side of the city. Crestwood has a lot to offer to new residents but what most newcomers notice first is the warmth and welcoming attitude of its current ones. It is a quaint neighborhood, yet there is something unconventional about it. You can take a walk to the record shop and catch a band playing a live show, while enjoying a milkshake that you bought at the local pharmacy. It's all a bit different from what you might be used to, but it grows on you very quickly.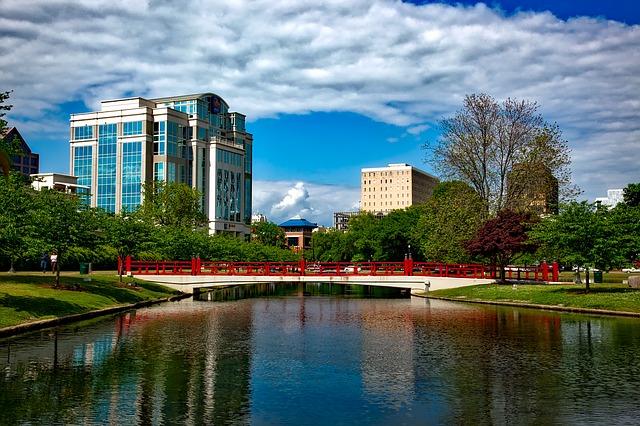 5. Calera
Another great city for homeownership in Alabama is Calera, as it provides its residents with all the convenience of city life while offering a slightly more peaceful lifestyle at the same time. That is just one of the benefits of moving to the suburbs. It's known as a great school district with plenty of public schools to choose from, many of them well established. Shelby County Airport is located in Calera. Recreational facilities and shopping centers are all present here, which makes life easier. Around 81% of Calera residents own their homes. The median home price is approximately 8% higher than the Alabama average.
6. Madison
With a population of around 45,590, Madison is a lovely small town. It is located near Huntsville, so people here have almost the same job opportunities as those in Huntsville. The headquarters of software company Intergraph is located in Madison, and with Redstone Arsenal Military Base and Cummings Research Park in Huntsville, it offers a great job market.
Madison has an abundance of parks and a strong military community. There are many fairs and other family-oriented events. Some of the best schools in Alabama are located here. People from Madison often state that they are happy that they live in an ethnically and culturally diverse environment.
The median income is higher than the state average and is above $40,000. Many residents are homeowners, around 70%. The median home value is around $230,500. If this sounds like a place where you could grow your roots, start packing and planning. Don't hesitate to ask for help from an experienced moving company; they surely have all the best tips that will make your move easier.
7. Alabaster
The city of Alabaster can be found south of Birmingham. It has a population of 31,909. The city has grown in the last ten years or so, with a growth rate of over 60%. Colonial Promenade Alabaster, the largest trade center in Shelby County, is located here.
Alabaster is known for its safe and healthy environment, the kind of environment that every family dreams of. Homeowners make up 82.8% of the population. They spend about 23.4% of there monthly income on mortgage and utility costs per month. The median home value is around $166,300.
The choice is yours
Now that you have learned about some of the best cities for homeownership in Alabama, consider which place is best for you. Try to find tips on planning your move, packing hacks, and storage solutions for homeowners.
There are many places you could find a house in Alabama, but with the right information and a little bit of effort, not only will you find a new house, but a new home. A place where memories will be made and happy times shared.
Salman Zafar is an acclaimed blogger, editor, publisher and digital marketer. He is the founder of Blogging Hub, a digital publishing portal with wide following across the world.