Let this article be a revelation. You must have seen those gimmicky headlines and taglines that say you can grow teeth just in a day. Well! Nature does not allow that. But! Here comes science as the solution to missing teeth and edentulousness; it is called All-on-Four dental implants. They allow dentists to fix tooth arches on just four screw-like titanium implants. Traditional dental surgery requires you to get at least 10 implants. All-on-Four is a less invasive procedure that offers a shorter recovery and rehabilitation period.
An implant dentist takes a day to remove your remaining teeth, set dental implants, take an image digitally to fabricate a full mouth dental implant, and fix dentures to these implants. Hence the sobriquet one-day teeth. However, a few myths about one-day teeth may make a few interested individuals wonder if it is an apt treatment for them.
Read further to know the reality of 6 common myths about one-day teeth, and get them assuredly.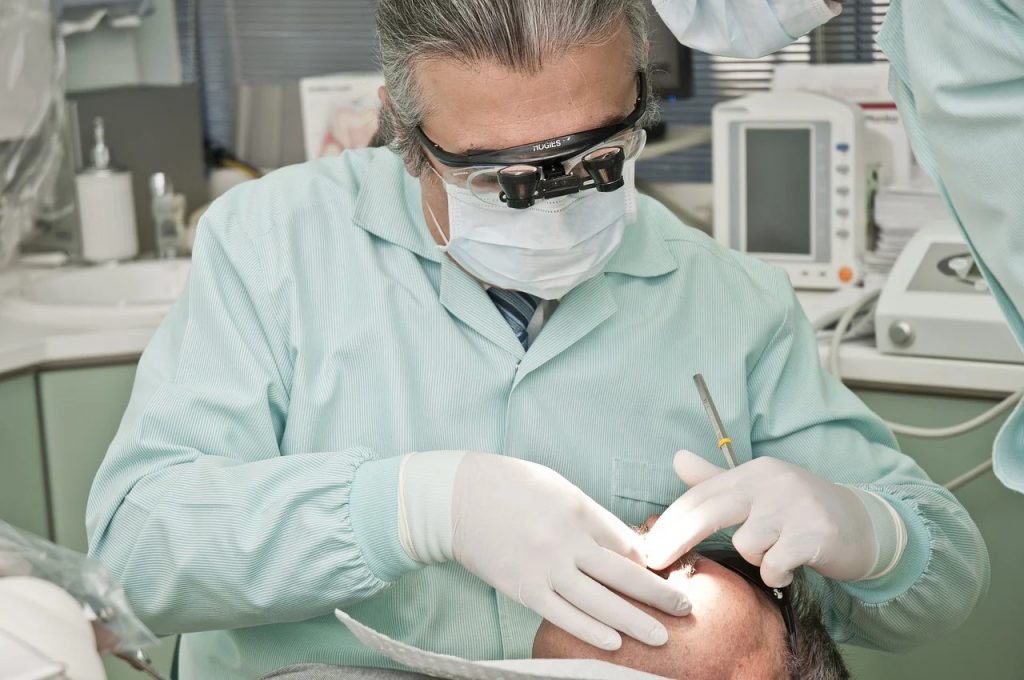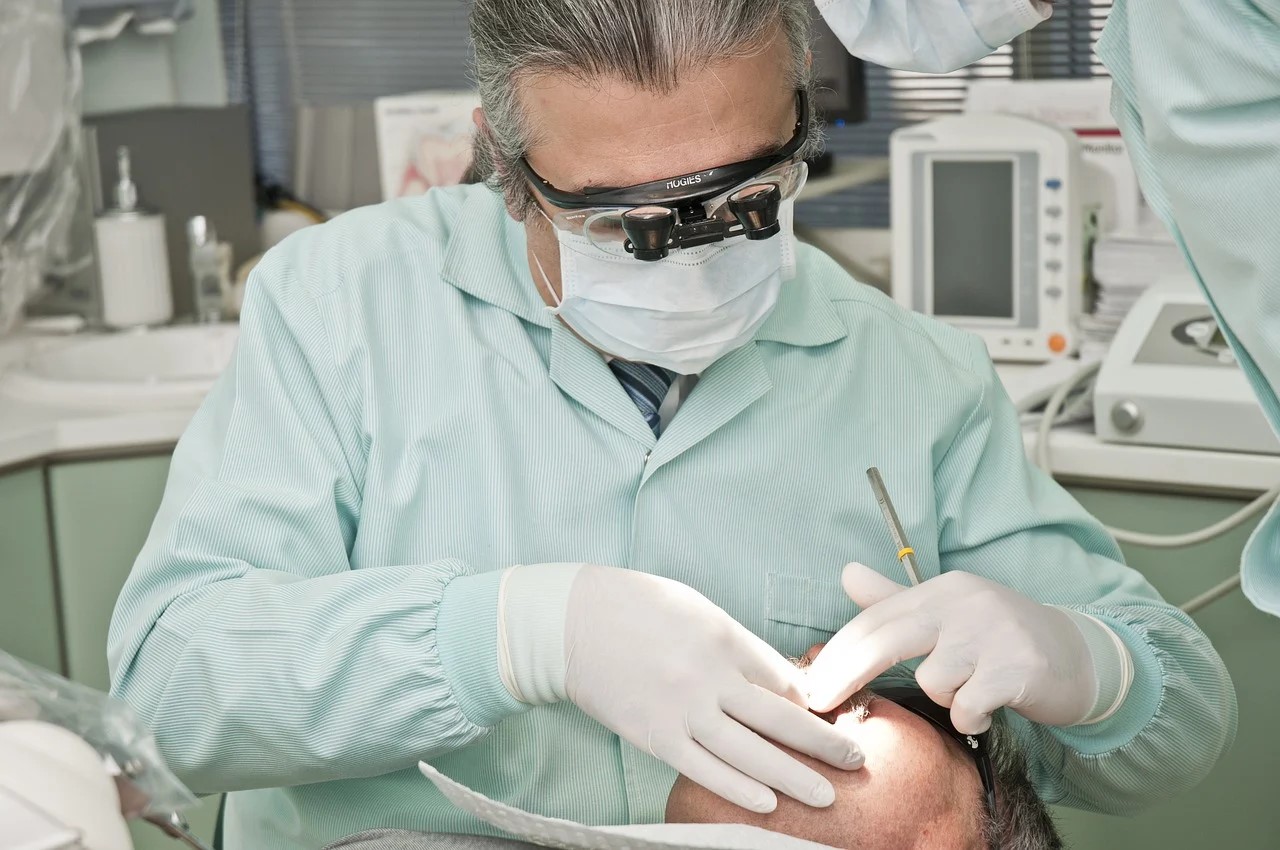 1. You get a new set of permanent teeth in a day
Undoubtedly, new-teeth-in-a-day is a unique dental implant type. It helps shorten the timeline for getting implants and the processes thereafter. However, you get only temporary truth immediately after the implant load surgery. You have to wait for 3-4 months for implants to fuse with your jawbone, and revisit your dentist to get permanent teeth.
2. Regular dentists can do the All-on-Four treatment
If they are an experienced oral surgeon, you can trust them for getting the All-on-Four treatment. If not, look for an implant dentist aka prosthodontist. In addition to maintaining the highest medical standards while performing the surgery, they are well-prepared to manage complications. They also offer more options for dental anesthesia because performing oral surgeries is their regular job.
Some general dentists are oral surgeons too. But there's a difference between just doing a procedure and doing it well. Therefore, find an oral surgeon to perform the procedure. Their expertise and experience will make it go smoothly and reduce the risk of complications.
3. Four implants per jaw suit every patient
Fewer implants mean less pain and post-surgery side effects. This makes All-on-Four appealing for a lot of people. But, sometimes your dental condition may necessitate the use of more than four implants. The severity of the dental problem, age, bone type and condition, and lifestyle goals influence deciding the most suitable treatment for you. A qualified dentist takes this into account instead of offering All-on-Four as the standardized treatment. The following factors make you a right fit for this procedure:
enough bone in your front jaw
insufficient bone in your molar area
looking for a quick and less-invasive procedure
Your dentist will review your 3D scan to determine your eligibility for All-on-Four.
4. All dentists use All-on-Four implants
All-on-four is a prosthodontic technique as well as a Swedish brand of implants. Most reputable dentists ensure that they use only genuine dentistry products for their patients. There could be a few who may use generic brands of implants for two reasons:
they intend to make money by deceiving the patient
their patients may find All-on-Four too expensive
However, choosing generic implants may have negative consequences for your oral health. A 10-year long study conducted at a clinic in Lisbon, Portugal documented the lives of 245 patients who had received the original All on 4® treatment. They found that 21 implants, which were fake All-on-Four implants, failed in 13 patients. It showed that generic implants lack quality and have a lower success rate and shorter lifespan of the prosthesis.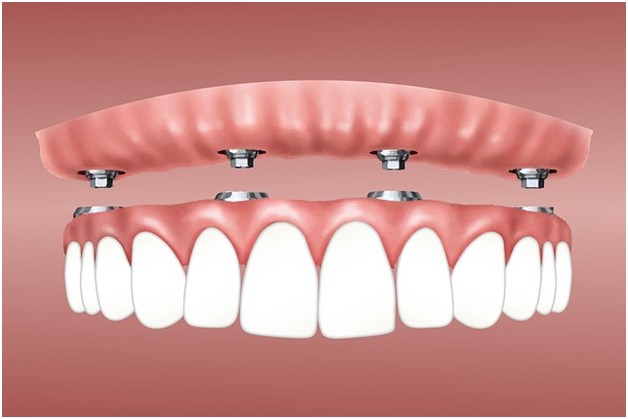 A failed implant causes bone loss and may affect your facial structure, if not replaced at the earliest. There are 0.5% chances of failure when you get Nobel Biocare's All-on-Four implants. Neodent by Straumann is another brand you can trust. With generic implants, the likelihood of botched treatment increases significantly.
Instead of blindly trusting any dentist or being frugal, make an informed decision. Monetary considerations are valid. But you will end up paying more if implants do not work because of cheap quality. Removing implants is a long, costly, and uncomfortable process. Choose a real brand to ensure longevity, reliability, quality assurance, and peace of mind.
5. All your remaining teeth need extraction
Any competent dentist will tell you that your natural teeth, even if a few left, are still the best. Dental implants are the next best option to restore the form and function of your teeth. These are cost-effective, comfortable, durable, may allow retaining healthy teeth, and allow the dentist to work around them.
In case of decay, gum disease, and damage, teeth removal is the best course of action, but not a compulsion otherwise. Talk to your dentist to avoid multiple extractions and unnecessary implants.
6. You can start using your new teeth immediately after the surgery
Do not rush into using your temporary teeth right after the surgery. It may disrupt healing. Your implants take time to osseointegrate, which means to fuse with your jaw bone. It is a crucial phase that determines the success of dental implant surgery. Depending on your dental condition, you may need to wait for six weeks to three months to resume eating solid, chewy, or crunchy foods. With proper care, swelling, pain, and tenderness subside after the first 2-3 weeks. However, it is not a sign of complete healing but a post-surgery side effect going away.
Follow a soft and light diet until your doctor allows you to bite and chew as you did normally. The drinks and foods you should take include milkshakes, custard, green tea, protein shake, yogurt, pudding, smoothies, ice cream, mashed potatoes, oatmeal, and blended egg whites. Ask your dentist for written instructions and foods and drinks that go with the healing process. For example, you have to stick to a liquid diet for the first two weeks after your surgery. But you can eat boiled and mashed carrots or potatoes, soft tofu, mashed fruit, etc. after this period.
Salman Zafar is an acclaimed blogger, editor, publisher and digital marketer. He is the founder of Blogging Hub, a digital publishing portal with wide following across the world.