Home loans guaranteed by the Department of Veteran Affairs are perfect for Veterans, Active Duty Service Members, and eligible spouses due to their many benefits. However, what many might not know is that the VA also offers adaptive housing grants meant to finance the adapting of a home to meet the needs of someone with a disability.
These loans are named Specially Adapted Housing (SAH) Grant and the Special Home Adaption (SHA) Grant. Both of these grants have their eligibility requirements and amount that they can provide their applicants.
Special Home Adaption Grant
SHA grants are offered by the VA for Veterans and Service Members who have specific service-connected disabilities. These loans are for the purchasing, construction, or adaptation of a home to meet the needs of disabled residents.
This grant requires that the applicant own the property or that one of their family members owns the property that they want to adapt. Also, this grant requires applicants to meet specific disability requirements. These include:
Blindness in both eyes with a 20/200 visual acuity or less.
Severe burns on their body.
Physically lost both of their arms or lost the use of both arms.
Injuries to their respiratory system make it hard to breathe without assistance.
Once eligibility is determined, the grant will give the applicant an allowance of up to $20,215 for the 2021 fiscal year. However, the applicant does not need to use the whole amount in one year, and they can use it three times throughout their lifetime.
Specially Adapted Housing Grant
This grant allows for the building, purchasing, or adapting to a permanent home. Like an SHA grant, this grant requires that the applicant meet specific property and disability requirements. The applicant must meet at least one of the following disability requirements.
Complete loss, or loss of use of both legs, limiting their ability to move around unassisted.
Experience blindness in both eyes, or having only light perception along with the loss, or loss of use, of at least one leg.
The loss of one leg is accompanied by lasting effects that resulted from disease or injury, affecting the applicant's ability to move unassisted.
The loss of both arms means the amputation or loss of use at or above the elbow.
Severe burn injuries to the body.
The loss of one leg or foot after September 11th, 2001, making it so that the applicant can't move around unassisted by a cane or crutches. (Only 30 applicants can qualify for this disability per year)
The grant currently can grant an allowance of up to $100,896 for applicants who meet all eligibility requirements.
Temporary Residence Adaption (TRA) Grant
In addition to the two adaptive housing grants, a TRA grant is a smaller grant offered by the VA. However, unlike the two other loans, this loan is to modify and adapt a temporary residence to meet the applicant's needs.
For applicants to qualify for these loans, they must meet the other two grants' eligibility requirements. Applicants who meet the SHA grant eligibility requirements can get up to $7,256 through the TRA grant. On the other hand, applicants eligible for the SAH grant get up to $40,637 through the TRA grant.
VA Home Loans
The VA provides these adaptive grants, which many people consider working in real estate as the best home loans available. These loans are exclusive to Veterans, Active Duty Service Members, and eligible spouses.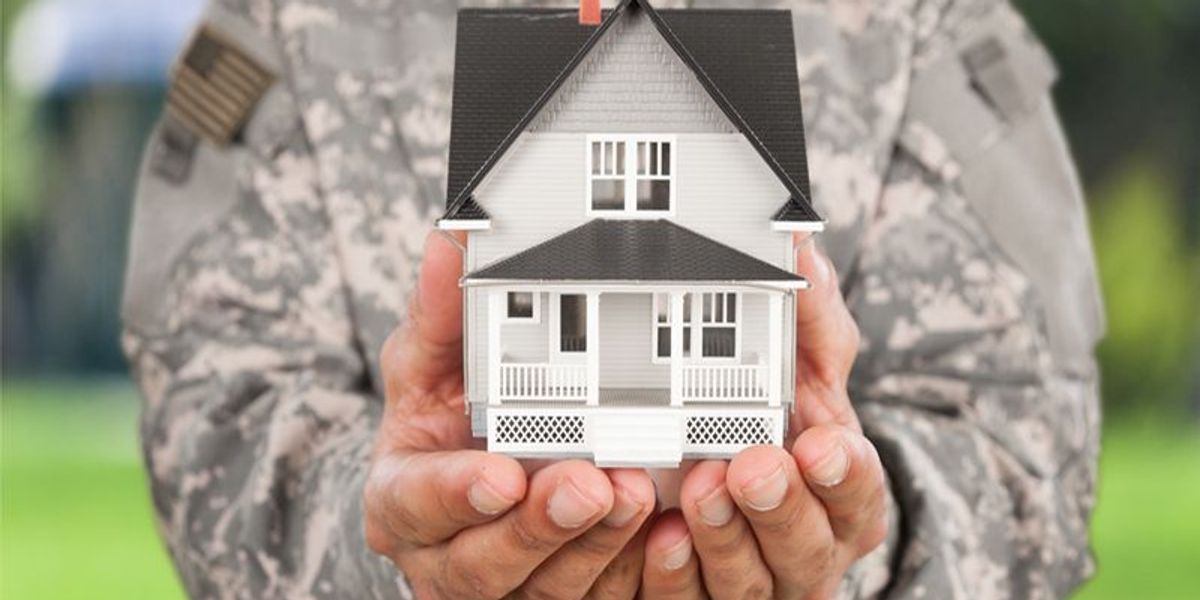 What makes these loans great is the fact that they offer several incentives and benefits. These include a no down payment requirement, lower interest rates, no mortgage insurance premiums, and no prepayment penalties. However, the applicant must also meet specific property, income, credit score, and military service requirements when it comes to eligibility for a VA home loan.
Applying for a Disability Housing Grant
If you want to learn more about adaptive housing grants or if you want to know how you could apply for a grant, contact us at VA Home Loan Centers. A team of real estate professionals can help you address any questions you might have about the home adaptation process.
Phil Georgiades is the CLS for VA Home Loan Centers, a government-sponsored brokerage specializing in VA home loans. He has been a practicing real estate professional for 22 years. To apply for a VA loan or learn more about what we can offer, submit a VA loan application.
Salman Zafar is an acclaimed blogger, editor, publisher and digital marketer. He is the founder of Blogging Hub, a digital publishing portal with wide following across the world.