Imagine your company has brilliant business ideas but with a limited budget and in-house manpower. Outsourcing is maybe the answer to develop your company in this scenario. Let's follow these step by step to achieve successful outsourcing!
Web and software development outsourcing is basically to hire a third party IT company to do technology-related work. In the past few decades, this solution has brought many opportunities for outsourcing companies in Asia, Middle East or North America.
But when it comes to looking for an outsourcing contractor in a foreign country, it is not as easy as your thoughts without the experiences: time difference, work culture, language, cost.. that are all the important factors we need to consider thoughtfully.
To help you get started, here's our handy guide to best countries to outsource software development:
1. India
India is the 2nd most populous country in the world, if someone asks you which country produces the most movies in the world, the answer will be Indian Bollywood, not Hollywood in Los Angeles, USA. Nowadays, Bengaluru is the IT capital of India and also known as Silicon Valley of India because of the hub for information technology companies in the country. Whether similar scenarios occur in the information technology industry when Bengaluru will replace Silicon Valley to be the best IT startup community in the world.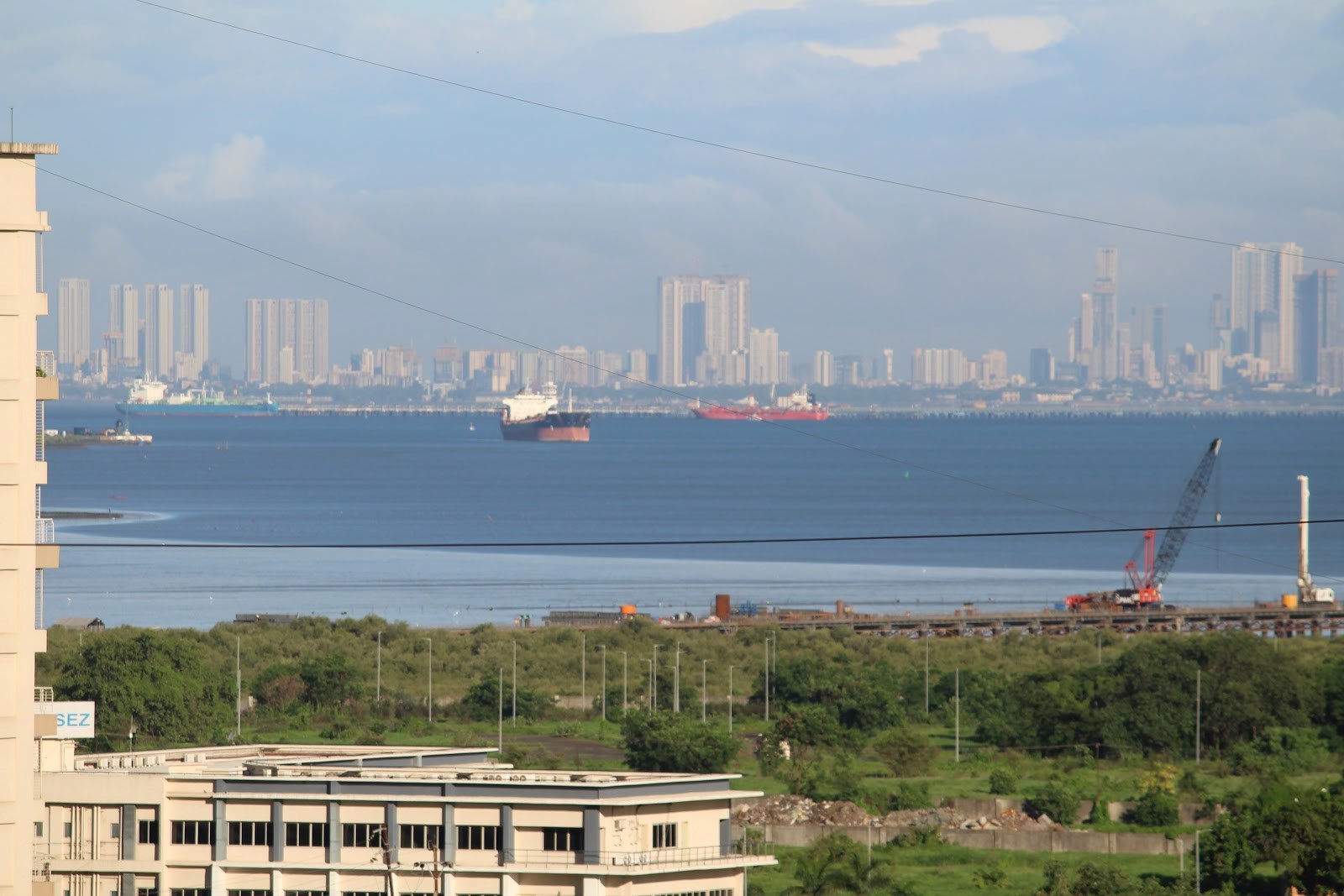 According to The World Economic Forum, India will have about 2.6 million students graduating from STEM every year (second only to China) and an advance of the large number of people who can speak English in India, according to BBC, India now claims to be the world's second-largest English-speaking country with 125 million speakers.
Salaries: According to SalaryExplore skilled engineers in the US costs from 50 to 80 USD per hour compared to engineers in India with prices about 30,900 INR (400 USD) monthly or 371,000 INR (4,900 USD) yearly with comparable quality work.
2. China
China with a population of about 1.4 billion people ranks first among the world's most populous population, an estimated 4.7 million graduates of STEM fields ranked first in the world. In terms of the percentage of graduates in this group of days, the United States is currently in 4th place.
In recent years, the Chinese government has invested heavily in infrastructure development for information technology, 5G and especially Zhongguancun, the most famous valley of startup technology in China.
With cheap labor force and vast resources, many famous corporations in the world such as Apply, Sony, Samsung .. chose China as their outsourcing destination.
But with the current escalation issues with the US-China trade war, the issue of intellectual property rights, the proportion of the population speaking English is extremely low (According to wikipedia, only 6.43% people in the population of can speaking English properly in total ) … that's the reason many countries and large corporations are considering finding an alternative country.
Salaries: The average income of software engineers in China is 29,000 CNY monthly (4000 USD) or 359,000 CNY yearly (50,000 USD) according to a new report by SalaryExplorer.
3. Ukraine
Base on the public report of Ukrainian IT-company N-iX domestic tech market, on the period of 2019 – 2020, Ukraine IT industry worth 5 billion dollars with 220,000 specialists, 36000 tech graduates annually, a high skill tech engineers with 80% can speak proper English, one hour ahead of time compare with US UK countries.. no wonder why Ukraine is one of the top list choices for outsourcing countries in the world.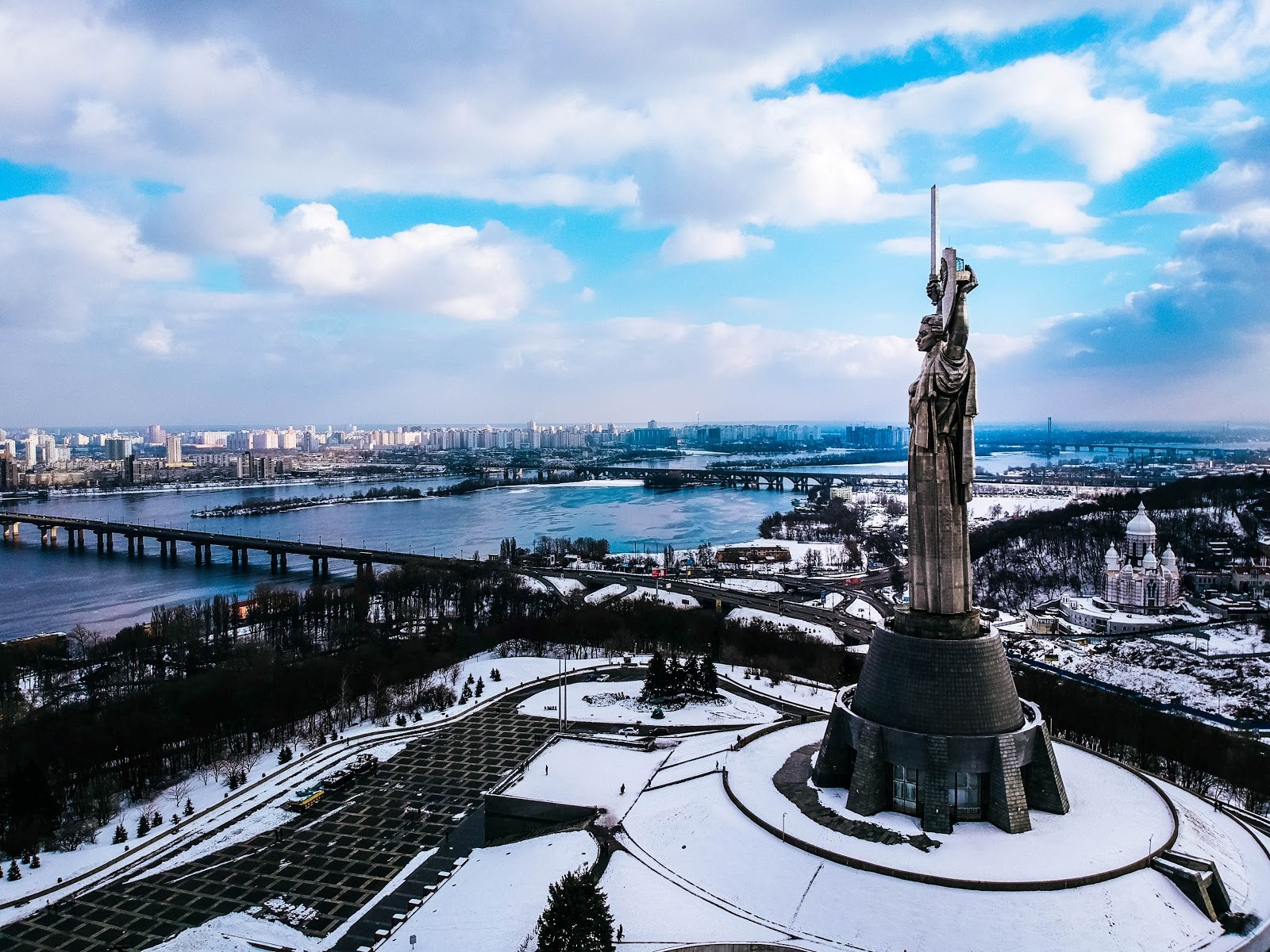 Thanks to the Ukrainian government policy on enhancing the tech industry, you can name many big guys in the industry who have outsourcing here such as Samsung, Siemens , Magento, Twitch…
Salaries: According to SalaryExplorer, average software development in Ukraine get paid about 22,100 UAH (820 USD) monthly or 266,000 UAH yearly (9,660 USD)
4. Poland
According to A.T. Kearney Global Services Location Index, the best IT outsourcing country in Europe is Poland.
With the estimates of about 40000 tech graduates at a high level from university each year, Poland is a popular place in mind for many tech companies when they think about outsourcing for the IT department. Developers in Poland not only have solid technical skills, but also have the mindset by western education and no barrier such as English due to the popularity of using English in the country ( 30% of the population speak English such a second language as the report from global EF English Proficiency Index).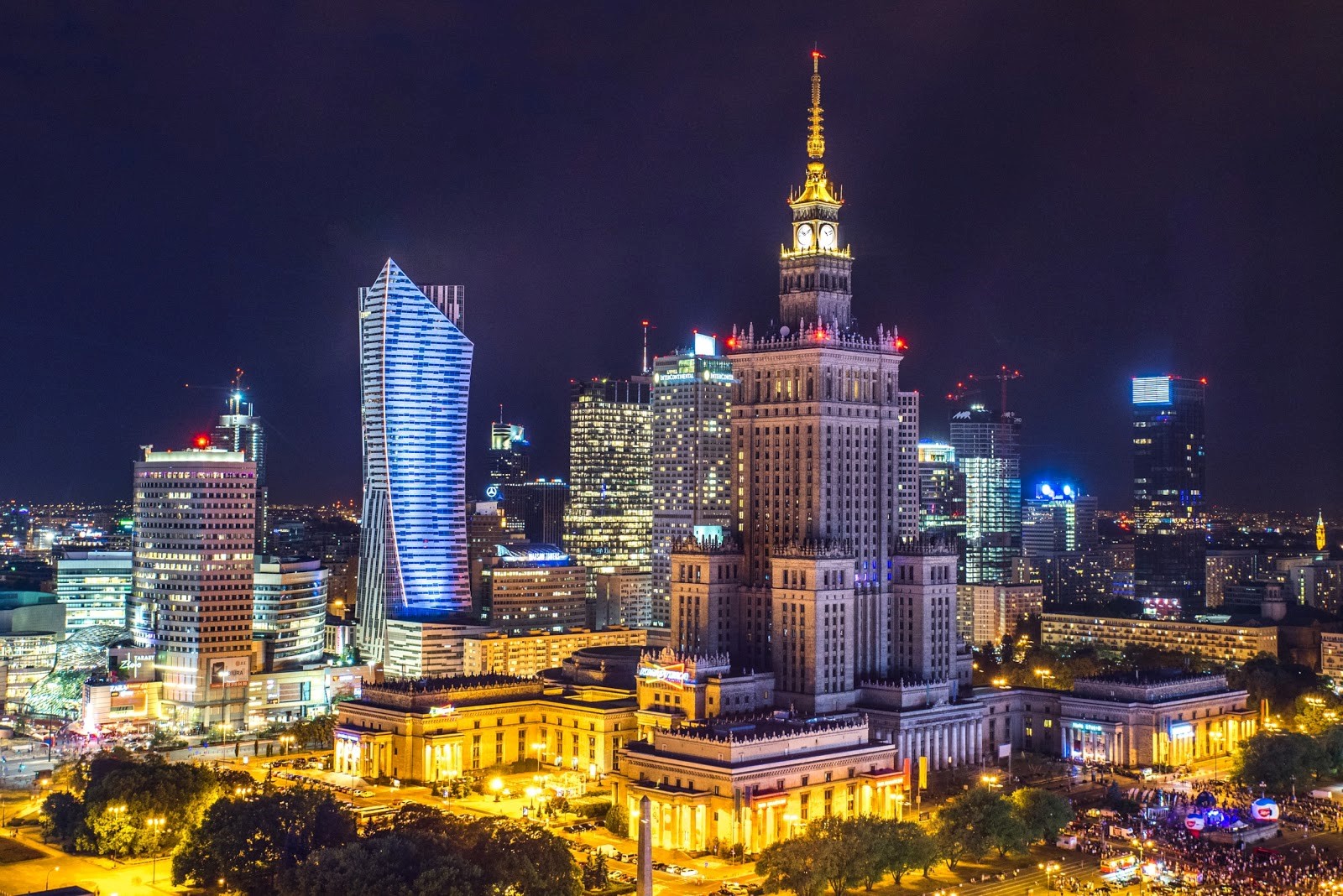 As part of European Union, your data is well protected under data protection law compliance strictly by Polish Government .
Salaries: According to the new report of SalaryExplorer, average annual pay of software developers in Poland is about 6,900 PLN monthly (1700 USD) or 82,800 PLN yearly (21000 USD)
5. The Philippines
The Philippines has always been a leading outsourcing destination with the advantage of being the leading English speaking country (90 million people speak English as a second language).
The widespread popularity of STEM subjects are taught right from high school and over 15000 technology students graduate yearly bringing the highly skilled workforce in information technology for the country.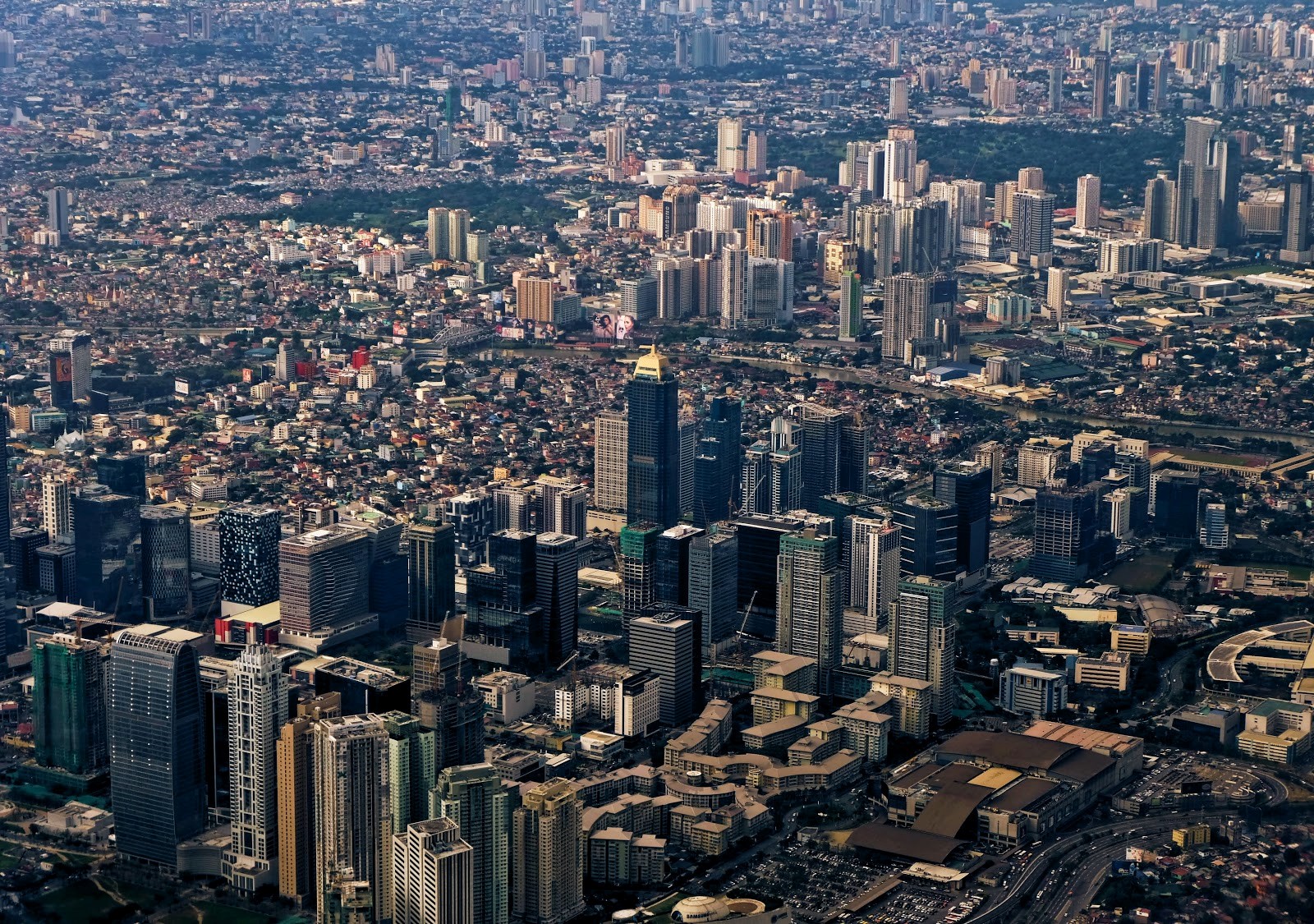 With the dynamic of the IT industry, the low of peso currency and the western culture similarity ( 40 year colony of US and later Spain )..  list The Philippines as one the best outsourcing countries in a 2018 ranking according to agileengine survey
However there is still a gap to the top list of outsourcing countries due to the lack of high demand of high – skilled level of developer engineers. It's more suitable for small scale project, if you have a big project, India or China still a better choice
Salaries: According to a new report of Salary Explorer, The average wages of software developers in Philippines is about 42,000 PSP monthly (840 USD) or 504,000 PSP yearly (10,100 USD)
6. Romania
Since Romania became a full member of the European Union in 2007,for many global businesses, Romania has been one of the top choices in  technology hubs of European Countries. According to AT Kearney's Global Services Location Index, the country is ranked in the top 20 worldwide for outsourcing and friendly using English, Romania holds the 16th place in Europe according to EF English Proficiency Index studies
For more than 17 years, Romania has focused on developing and invested in software outsourcing, which has enabled Romania to gain world-class expertise building and servicing IT and communications solutions. 25% of employees in the outsourcing sector provide IT services with an estimated 15,000 tech students graduating per year and its expected to a rapid grow in the years to come According to ABSL (Romanian Business Service Leaders' Association)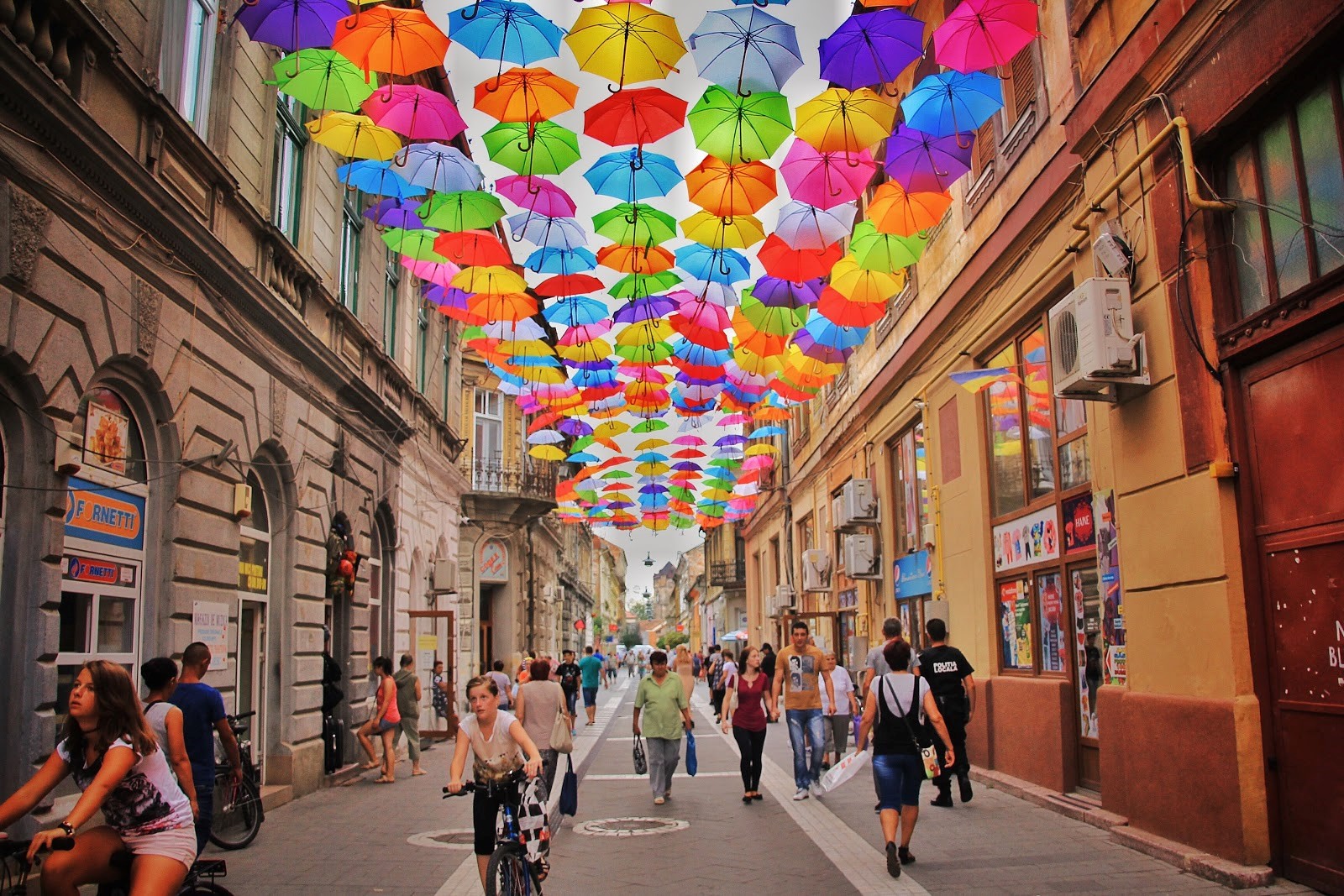 Outsourcing in Romania comes with an effect cost, same product quality and european working culture compared with other Western Europe countries. Plus, you don't have to worry about the time zone as Romania is in the Eastern European Time Zone so your team can alway work directly with the local Romanian staff.
Salaries: A person working inDevelopers and Programmers make in Romania can earn about 8,000 RON monthly (1,850 USD) or 99,500 RON yearly (23,100 USD) according to the SalaryExplorer
7. Brazil
Outsourcing IT projects to Latin America is getting popular for the global tech companies in the US nowadays. And with the advantage of nearby time zones to allow real-time communication and travelling, no wonder why Brazil, in particular with 2 hours ahead of the US time zone and the biggest economy in Latin America has become a rising giant in the outsourcing industry.
With the government that is working hard to build better technology education and infrastructure, the Brazilian tech industry grew by 9.8% in 2018, ranking the country in ninth place worldwide in this world (according to IDC Brazil (International Data Corporation)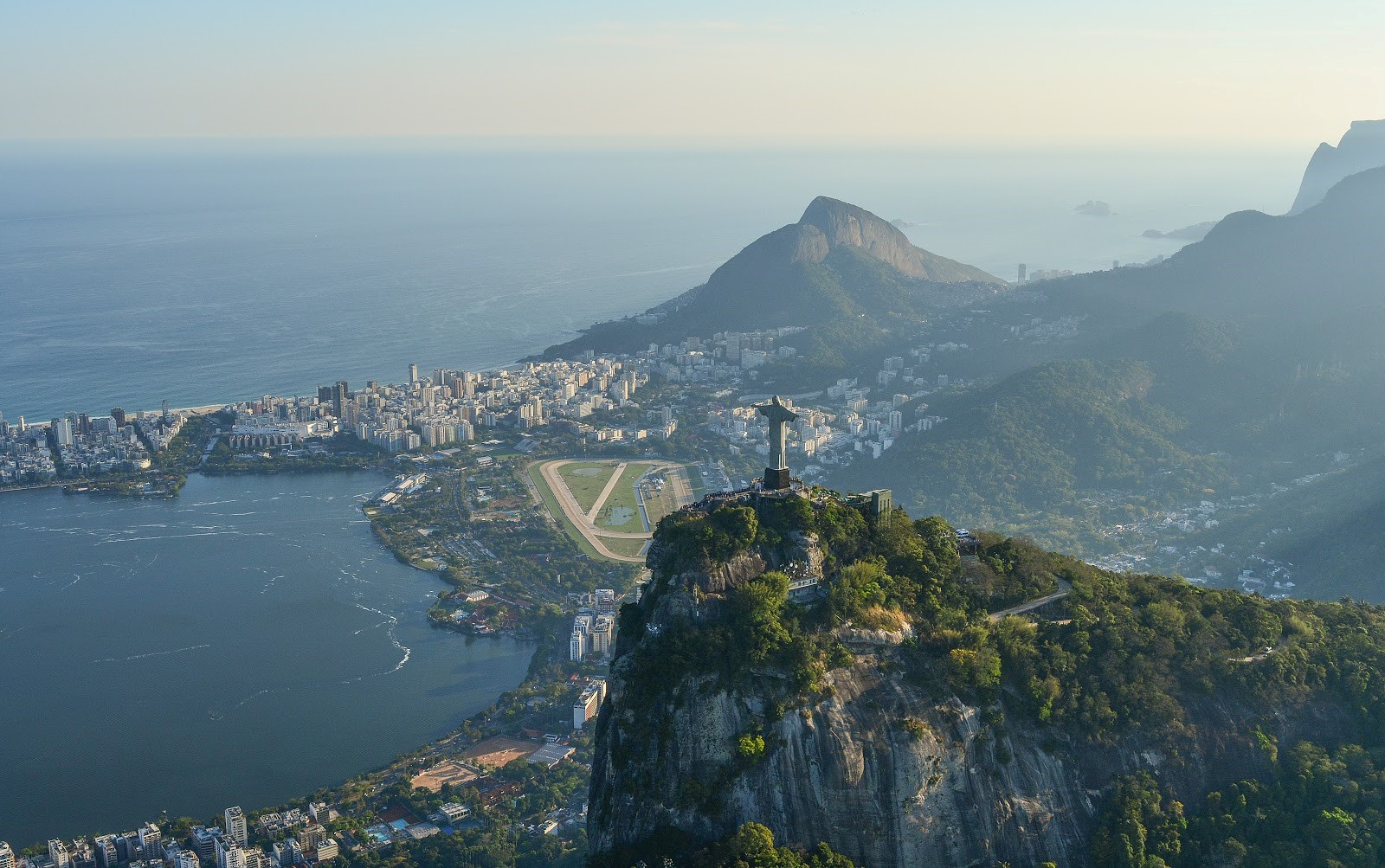 However, the IT community in Brazil is still pretty young and the low percent of people can speak English (The publication UOL report shows that only 5 % of the population of Brazil speaks fluent English) . This makes Brazil a great place to find junior developers, but means you'll want to look at other countries on this list for more advanced outsourcing projects.
Salaries: According to a new report ofSalary Explorer, A person working as a PHP Developer in Brazil typically earns around 7,270 BRL per month (1,330 USD) or 87,200 BRL per year (15,900 USD)
8. Taiwan
If you are looking for an outsourcing country in Asia, Taiwan absolute is a top choice for your IT desk.  Taiwan is located in the center of East Asia geographically, until now there is still conflict between Mainland China and Taiwan, people know more about Taiwan as an democratic version of Mainland China. Chinese people are well respected all over the world with the work ethic, hard working culture and in Taiwan you can always find the young and talented tech programs here.
Data structures, functional programming and algorithms are the strength of Taiwanese tech engineers. Thanks the ambitious Taiwanese government by investing in education with improved STEM education and IT infrastructure aim to build Taiwan Tech Arena, the Silicon Valley in Asia.
However, there is still a challenge for outsourcing in Taiwan with the English barrier may be the biggest challenge. Not many people speak English in Taiwan overall,Taiwan ranks 40th out of 80 non-English speaking countries (On the English Proficiency Index). But as Language has been an important topic of debate in the run up to Taiwan's 2020 presidential elections, the administration aims to make Taiwan fully bilingual (Mandarin – English) by 2030. It may be easier when dealing with Taiwanese in the next decade.
Salaries: A person working as a Software Engineer in Taiwan typically earns around 126,000 TWD monthly (4,200 USD) or 1,510,000 TWD yearly (51,200 USD) according to the SalaryExplorer
9. Egypt
According to a recent report by Gartner, an information technology research and advisory company, Egypt has been ranked top 9 among outsourcing countries in Europe, Middle East, and Africa.
One of the key attractions for the outsourcing industry in Egypt is the affordable costs. Egypt is way much cheaper than many Eastern European countries that specialises in the IT sourcing industry.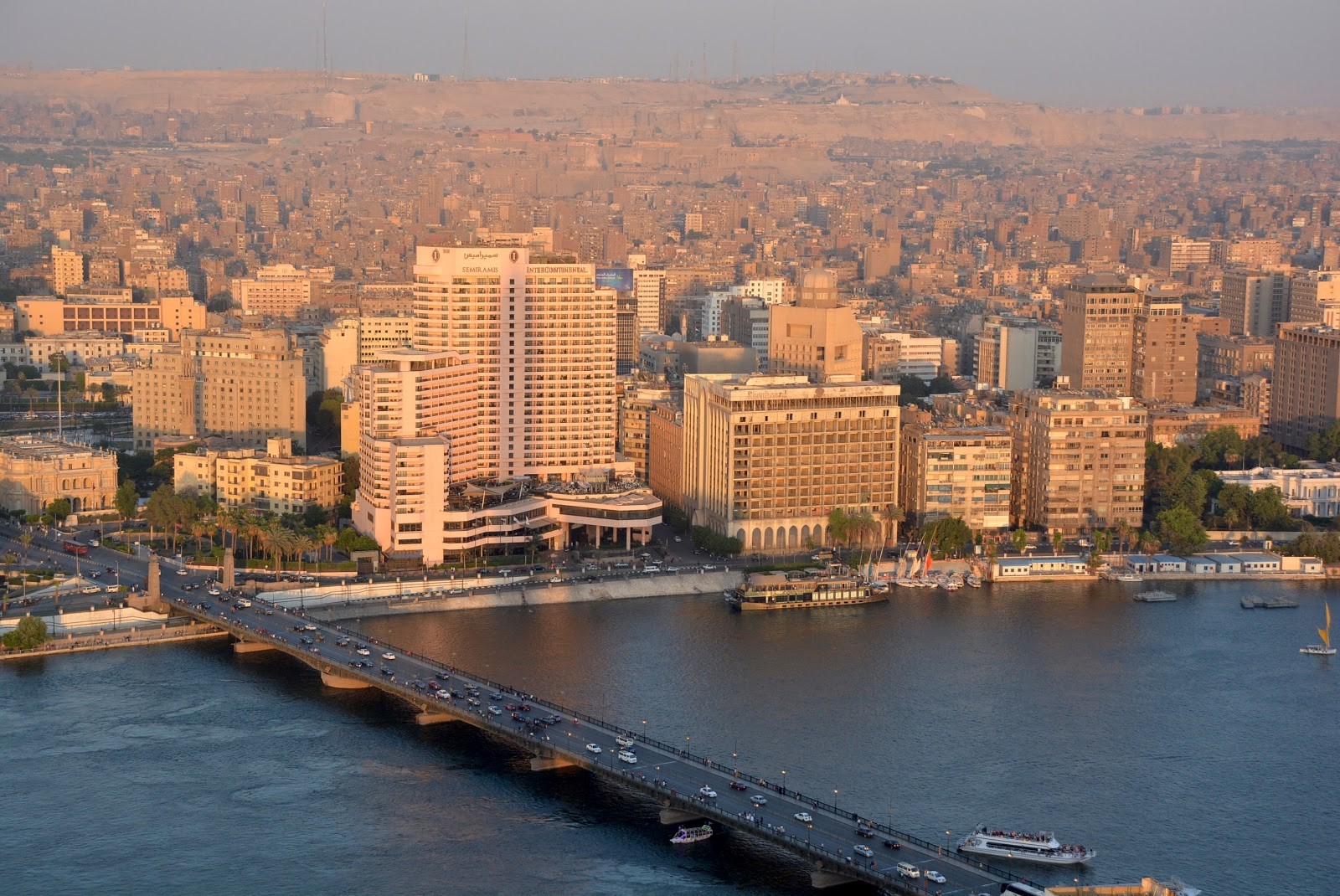 The Government of Egypt for the last decade has focused on investing in the development of STEM-focused since high school education, it helps out for a lot of students who have an early knowledge of the tech industry. As Wikipedia, 35% of total population ( in total of 84 million people) can speaking English properly will be an advantage when dealing with Egyptian work
Salaries: A person working as a Software Engineer in Egypt typically earns around 8,500 EGP monthly (526 USD) or 102,000 EGP yearly (6,300 USD) according to the SalaryExplorer
10. Vietnam
When we talk about South East Asia countries, Vietnam is the top choice nowadays for many of the big tech giant industry guys. Vietnam with the population of 96 million people and 75% of the population under the age of 35. According to the Bestarion report, every year, more than 280,000 graduates are released to join the workforce, with close to 40000 having gained knowledge in the Tech industry.
Vietnam ranks 52st among 100 countries in the world and tenth among 25 Asian countries in English proficiency, according to the lasted report of EF 2020 ( English Proficiency Index)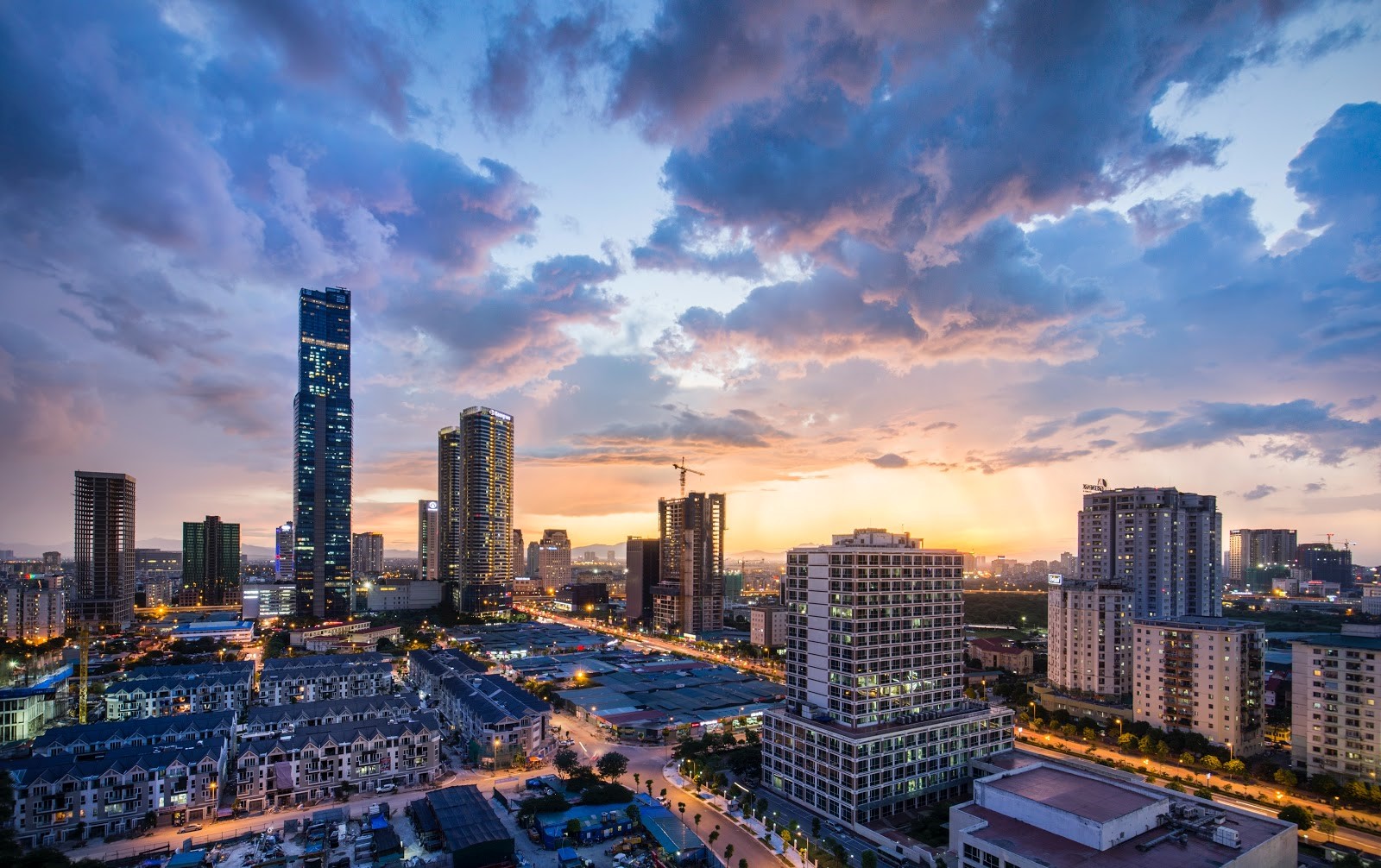 For years Intel, IBM, Microsoft, Samsung Display, Nokia have chosen web development Vietnam to outsource their software projects and lately Apple and Samsung have decided to produce a large part of the products in Vietnam due to the tension between the trade war US-China.
Affordable outsourcing cost, young tech staff with high skilled, good skill of using English at work and government supporting policy .. are the big plus when you are considering choosing vietnam as your outsourcing company.
Salaries: Ideally a person working as a Software Engineer in Vietnam typically earns around 17,400,000 VND per month ( 750 USD ) or 210,000,000 VND per year (900USD) according to SalaryExplorer
Outsource contract and start outsourcing
As you reading here with a lot of information has given, you may have found the answer for your outsourcing country.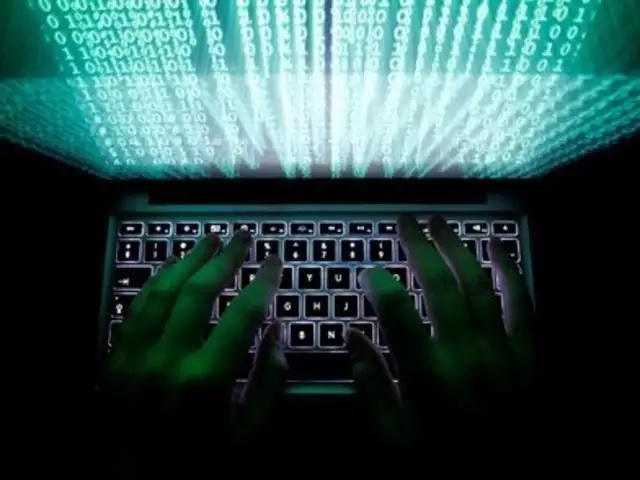 But hang in there, one more important thing you must ensure is pricing and details element in the contract with information clearly stated and both sides' signatures. One you done with all of that, congratulations with your new outsourcing partner.
Also Read: Cost Optimization Tips When Hiring React Developers