While scrolling through your feed, you've probably come across a photo or two of a vibrant smoothie served in a coconut bowl. You might have noticed how appetizing smoothies are when they're placed in coconut bowls. Perhaps it's because they add a tropical touch to meals, or maybe it's because all-natural fruit smoothies go perfectly well with all-natural coconut bowls. But coconut bowls don't just make smoothies and other delicious meals Insta-worthy. In fact, there are 5 good reasons why coconut bowls are trending and why you should get one now:
1. They're a Great Way of Saving the Environment
Every year, 50 billion coconuts fall from trees around the globe. Most of these coconuts' shells are discarded and burned as waste, which produces harmful levels of greenhouse gas emissions. Fortunately, these discarded coconut shells are now being reclaimed and turned into food-safe and visually pleasing bowls.
After these shells are collected, talented artisans in Vietnam cut, sand, and polish them with natural coconut oil. These previously unwanted coconut shells are given a new purpose as they are turned into handcrafted coconut bowls for holding meals. Getting coconut bowls thus helps save the environment by reducing the growing, burning piles of coconut waste.
2. You're Helping Replant Rainforests
As was previously mentioned, using coconut bowls helps save the environment by reducing the coconut waste sent to the landfill and incinerators. However, this isn't the only way coconut bowls can create a greener Earth.
Companies like Rainforest Bowls have devoted to an eco-friendly mission of planting one tree in rainforests for every 10 coconut bowls they sell. They also plan to plant 1 million trees within the next few years! So with every purchase of coconut bowls, you can enjoy the fact that you're not only saving a coconut shell from becoming waste, but you're also helping replant rainforests.
3. They're Durable and Long-Lasting
Coconut shells are well-known for their durable properties. As a matter of fact, many construction companies worldwide use coconut shells as concrete aggregates or filler materials for building structures. Because of this, you won't have to worry about the possibility that your coconut bowl could break.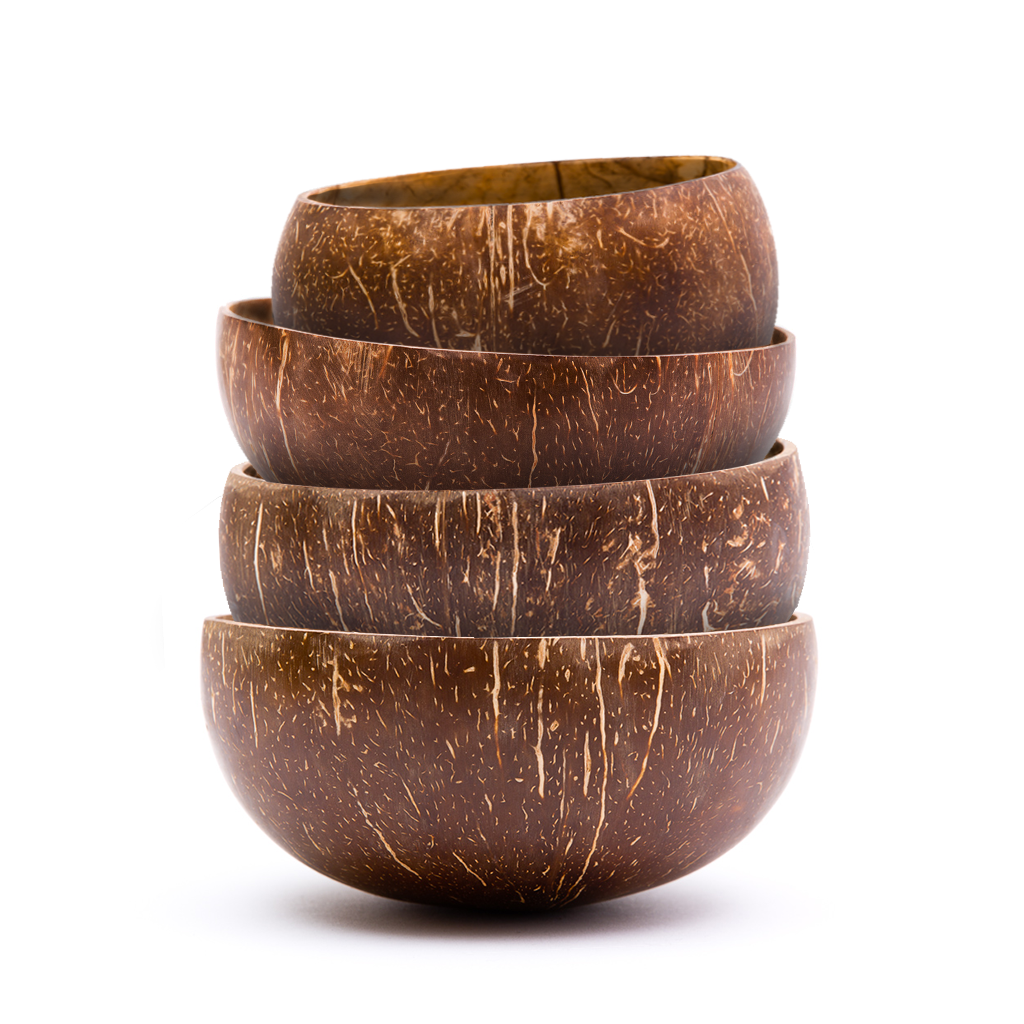 Since coconut bowls are durable and long-lasting, they can last years of use and even survive impact in case they're accidentally pushed off the table and fall down. They're a great choice of bowls for feeding toddlers, especially those who are picky eaters!
4. You're Supporting the Livelihoods of Local Artisans & Farmers
95% of the billions of coconuts grown each year are owned by 10 million farmers, most of whom are in Asia. However, their average income is only $2 per day. While the coconut industry is booming, there's still that socioeconomic problem that needs to be addressed. That's why another great thing about getting coconut bowls for your home is that it helps promote the livelihood of a rural community in Vietnam.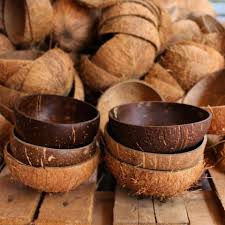 Getting coconut bowls, in a way, supports these farmers' livelihoods. To further illustrate this, the original shells of these coconut bowls were sustainably sourced from local coconut farms in Vietnam. Then, they are crafted by hand by skillful craftspeople in the same rural community. That means you can have peace of mind knowing that you're helping sustain a local community and promote the talents of rural artisans when you own a coconut bowl. 
5. You'll Have an Instant Instagrammable Meal
Yes, there are more earth-shaking reasons why coconut bowls are great, but you must admit, coconut bowls can make any dish more Insta-worthy! Since they're crafted from all-natural coconut shells, they can make meals seem like they're prepared on a distant tropical island. Plus, there are a variety of beautiful art coconut bowls with unique hand-carved patterns you can also choose from. 
You don't have to travel across the globe to have a taste of the tropics. With coconut bowls, you can enjoy your meals as if you're dining in a tropical paradise.
Diet Immarie Salazar often writes about living a sustainable, zero-waste, and all-natural lifestyle and aims to help save the environment through written works. She also regularly contributes to Rainforest Bowls.