Flooring is one of the most important elements of interior design since it serves as the canvas for your home decor. The type of flooring you choose depends on several factors such as your desired lifestyle, aesthetic and budget. If you're looking to upgrade your space, flooring is a high-impact method to refresh your home.
The seasonal trends of different flooring options change as technology and materials evolve, so keeping up with those trends helps ensure fluidity in your interior design. There are so many different options available when it comes to flooring that it can become difficult to focus on what's right for you and your lifestyle. In this article, we'll detail flooring trends that are designer-approved for your next interior design project.
Different Flooring Options to Choose From
The first type of flooring option that is arguably timeless is lived-in hardwood. Not only does it incorporate texture and character into your home, it looks natural and authentic with almost any decoration theme.
One popular type of wood flooring is hand-scraped hardwood, which has long and ingrained scrapes with different textured elements like knotholes and scuffs to show that lived-in look. Another facet of hardwood is the wire-brushed texture, where a wire is used intentionally to scratch the wood for an exposed wood surface that looks more authentic and natural.
For a lighter hue, many homeowners opt for bleached or blanched wood which strays away from the classic dark, glossy hardwood floors that are the norm. It provides a softer aesthetic since the wood is more washed out and ashy, closer to white wood.
The natural wood grain is still visible so you still have that traditional beauty of natural hardwood. This flooring trend is perfect for those looking to make a small space looking bigger and brighter, or for those who want to emulate beachy and coastal aesthetics.
The next flooring option that goes beyond traditional wood flooring is wood or stone look alike floors. This is when materials like tile, luxury tile vinyl or waterproof laminate are used in place of traditional hardwood to replicate the same appearance in a modern way.
Luxury vinyl tile (LVT) flooring allows homeowners to achieve the natural wood or stone floor look with more durability and lower costs. It is less prone to cracks, scratches and water damage so it will last the test of time. One of the most popular LVT styles is the marble-look style, as you can achieve the high-end look without the cost of genuine marble.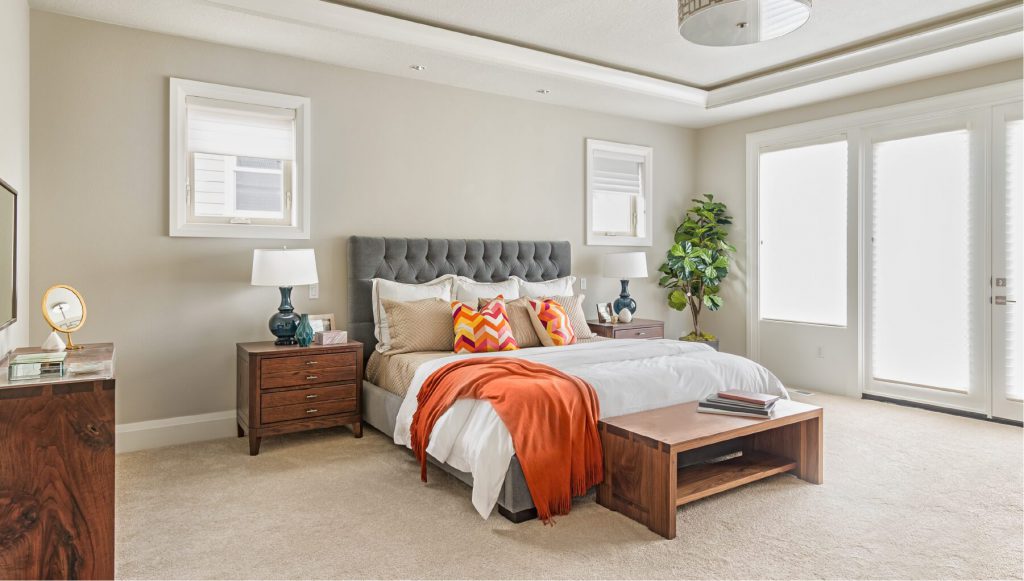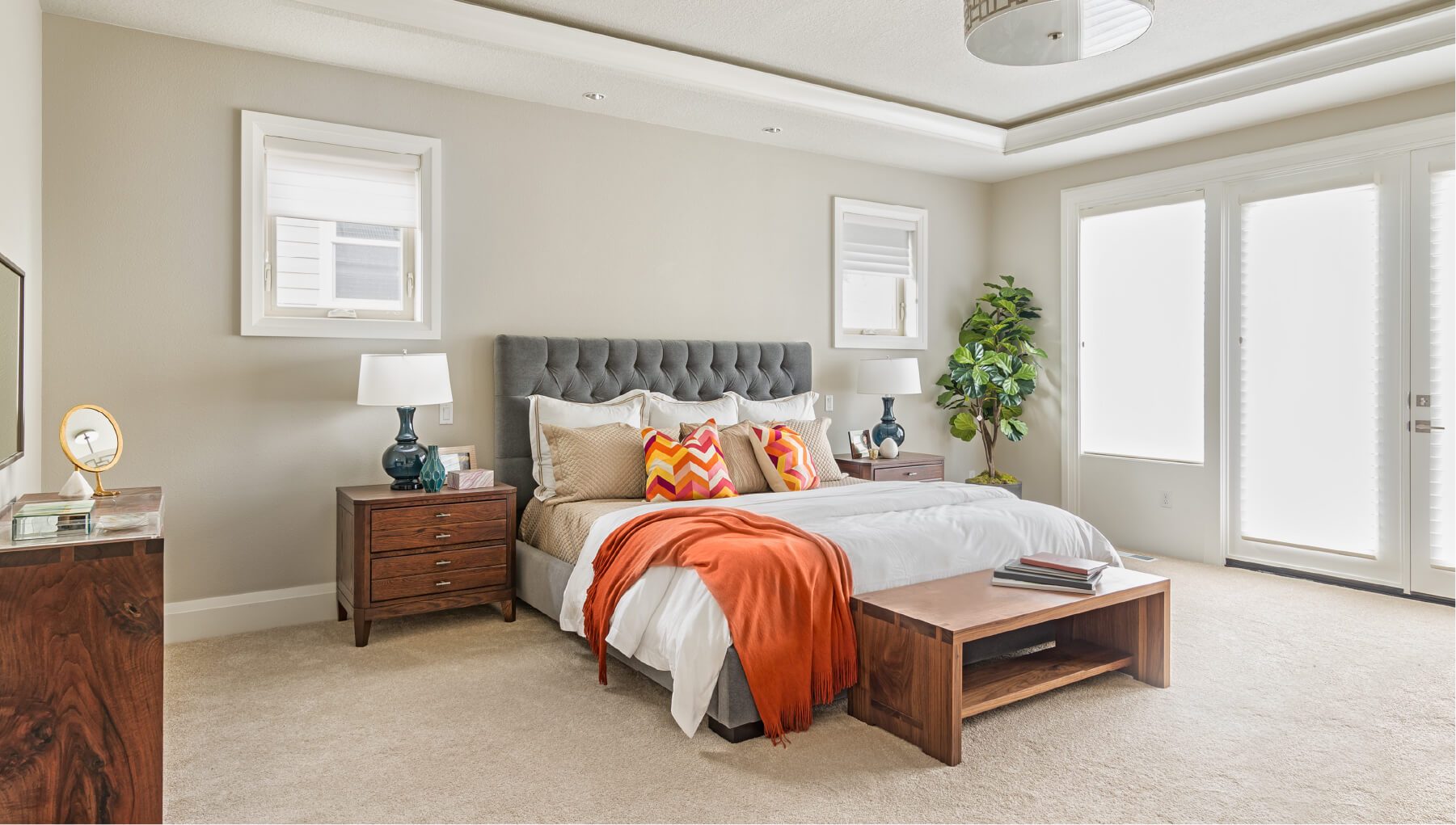 Another water-resistant flooring option is waterproof laminate, which is great for bathrooms since it protects against water and moisture damage. Not only is it affordable, but it's also more pet-friendly than traditional hardwood.
The next type of flooring that is growing increasingly popular is hand-scraped engineered wood. It has the same appeal as natural hardwood but with more durability and is more budget-friendly. Made from genuine hardwood veneer, it mirrors traditional wood flooring without the complications.
Cool tones are a great hue to include in your flooring because it gives a lighter, airier look to any room in your home. It looks crisp and clean, as well as complementing cool-tone furniture. Some popular options include gray washed wood planks or contemporary greys and blues for a contemporary aesthetic.
Some more unique flooring options include concrete tiles, chevron or herringbone wood floors or decorative tiles. Concrete gives an industrial look, and is an excellent choice for those who like cool temperature floors.
Chevron and herringbone wood flooring arranges hardwood in a unique pattern to create more movement. Last but definitely not least, decorative tiles are great for bathrooms for a vintage or art deco vibe.
There are so many different flooring options to choose from when revamping your living space, but opting for durable and cost-effective options will benefit you in the long run. To bring our point home, we've crafted a visual guide on 2022 flooring trends to help you envision flooring in your own home. Enjoy!

Salman Zafar is an acclaimed blogger, editor, publisher and digital marketer. He is the founder of Blogging Hub, a digital publishing portal with wide following across the world.