Most women think that choosing the right accessory or jewellery has only to do with keeping pace with the latest fashion in vogue. Well, they're a bit off the cuff as the reality is different: right accessory is one that makes you look and feel best at any point of time. This is why you should choose them according to the skin tone as this can give negative concerns with staying true to the modern-day fashions. If a jewellery does not match your skin tone, it's most likely not going to match your personality as well. Here are some of tips to choose the right accessory for your skin tone:
1. Know your skin tone
Skin tone has a big role to play to choosing right jewellery. In fact, fashion experts always advise everyone to find a perfect match between the skin tone and accessory. Sadly, not many know their skin tone which is bound to make their accessory selection wrong. You can be either cool toned or warm toned and the jewelry should be worn accordingly.
If you're cool toned (bluish veins), your skin will be a bit pane that can easily burn in the sun; and if warm toned (greenish veins), the skin can develop a glow during summer.
2. Choose jewellery for warm skin tones
If you know you have warm skin tones, the next step is to select right accessory and accentuate the look. You can easily wear yellow gold or rose gold and strike a perfect balance between the tone and hues of the accessory. You can trust these metals to look stunning on your skin tone.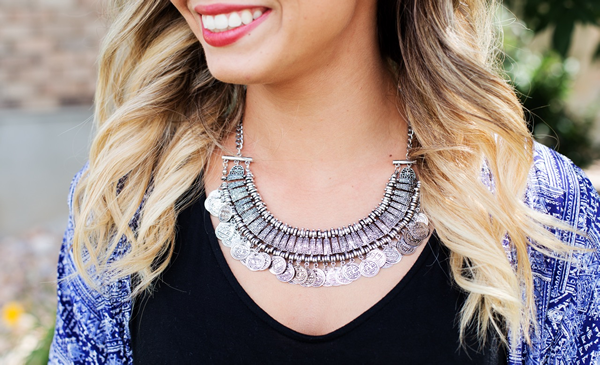 You can also try gemstones like ruby peridot and alexandrite as they fit well on bronze skin. Don't forget, yellow diamonds are always there to be grabbed if you're ready to trust something luxurious on the skin tone you are blessed with.
3. Find accessory for cool skin tones
Jewellery and accessory that suit women with warm skin tones will not do to those with cool skin tones because the latter's skin is very fair. So, those with a pale complexion should go with silver, platinum and white gold to strike a right balance between their skin tone and accessory type.
Timeless pearls too would be a good match for those who skin tone is cool. To bring the most out of your skin tone and emphasise its lustre, you can also try opal, sapphire, zircon and aquamarine. These accessories will help you look your best in any season and on any occasion.
4. Get your eye wear right
Eye wear is a key to accessories and their right selection is equally important. While picking the right eye wear, it would be a mistake if you focussed only on getting the latest trends right. Even your glasses should match with the skin tone to make you look feel great.
If your skin tone is warm, you should choose brighter shades of frames and find a reason to feel comfortable in the skin. And if you have cool skin tone, it's advisable to pick frames in pink, purple, silver, black for superior visual hues.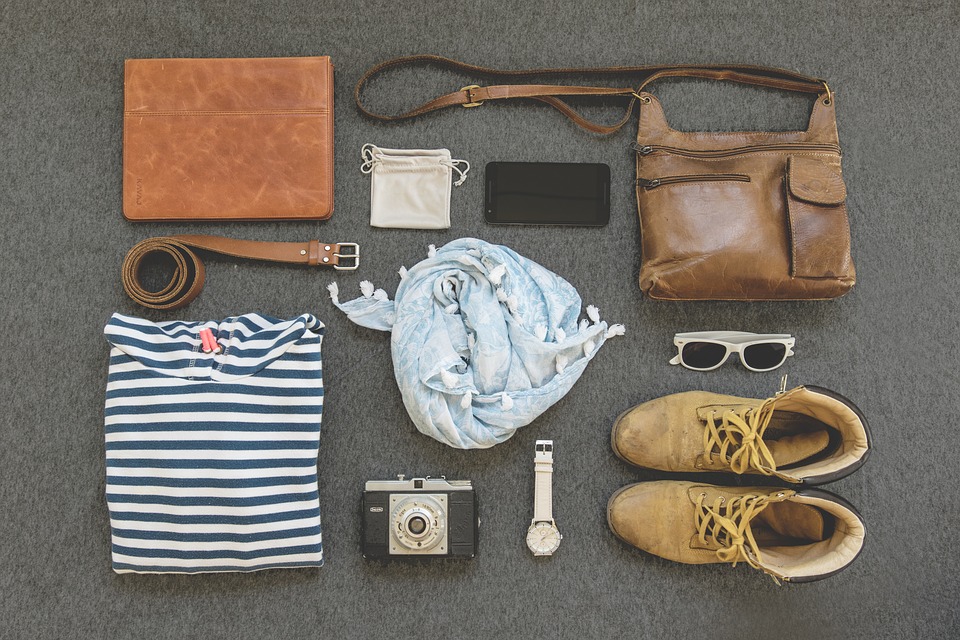 5. Go for diamonds in all season
Some women are bound to feel confused about their skin tone type, so they find it hard to strike a right balance between the skin tone and accessory. When in doubt, they can always turn to diamonds and achieve the look everyone would be proud of.
The best thing, diamonds look ravishing and glowing on both skin types whether warm or cool. When in doubt, you can also go for handcrafted jewellery online and find the best range around.
Praveen Singh is a writer and blogger, and a professional interested in sharing interesting ideas with the world. His blogs give a peek into things that aim to inform, enrich and entertain the readers. He loves sharing views on anything that provides value to the readers and helps broaden their horizon.