If you have a decent-sized deck that you'd want to use all year round, but can't because it is in direct sunlight, don't fret. There are plenty of deck covers that you can use, and create the perfect outdoor paradise. If you want to know more, keep reading!
1. A canopy deck cover
A canopy is the ideal deck cover for a more basic, clean appearance. It might be attached to or separate from the home. In any case, it's super simple to install, manage, and clean.
A canopy is often built of wood, but you can create it entirely of metal, blend metal and wood, or combine brick columns and a wooden roof, depending on your preferences.
2. Narrow slat pergola
Building a narrow slat pergola is another deck covering option. This style of deck covering does not provide significant rain or snow protection, but it is a lovely addition to your area.
Even though a pergola roof does not give complete shade, if you don't mind a little sun on your skin and enjoy soaking up some vitamin D, this is the ideal deck alternative. It's simple to set up, requires little maintenance, and you can still enjoy your view from wherever you place your furnishings. Because of its simplicity, you may choose any heavy furniture set that does not distract from the overall appearance of your deck.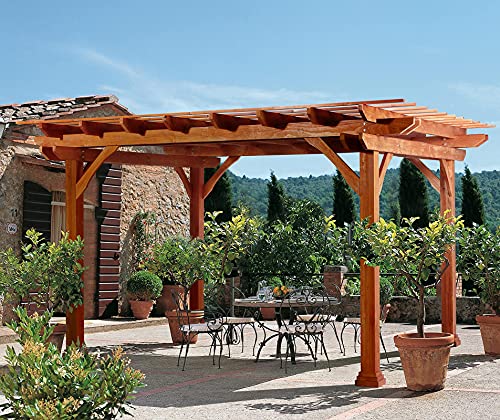 3. Sail shade fabric
Shade sails are the most multi-functional deck cover there is. Not just because it's simple to set up and manoeuvre, but also because you can customise the colour scheme, shape, size, and material to your liking.
All you need for installation is a sail shade cloth of your choice, some hooks, and a piece of rope. It can be attached to almost anything. You require a hard surface, such as a tree, a wall, or even a pillar of some sort.
The beauty of this deck cover is that you can move it around as the sun moves, ensuring that your deck, and you are covered from the sun at all times of the day.
4. Vines
Another great way to cover your deck is to use lush greenery as a natural covering. In only one season, you can have a gorgeous, living canopy by planting vines around it. Not only does the natural shade give lower temperatures, but sitting beneath vines is significantly more delightful than sitting beneath the concrete. The fresh air, gentle wind, and sunlight filtering through the leaves will make you feel as if you are sitting in a tropical paradise.
Add some string lights and some lightweight furniture to avoid overpowering the flora, and you've got yourself a boho-chic-inspired deck.
5. Roman shade
A Roman shade cover is a wonderful choice if you live somewhere that isn't very windy, since they are so fragile. Furthermore, because they are very adjustable, they provide you with the ideal quantity of sunshine, according to your preferences. They also give the area a feeling of elevation and a refined aesthetic that no other cover can match.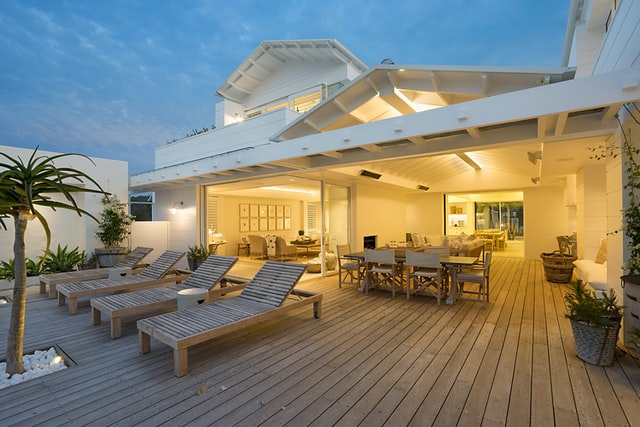 6. Retractable cover
A retractable cover is a more long-lasting option than the others on our list. It must be attached to the wall, and you can extend and retract it as needed, whether manually or remotely. It's also waterproof, so it'll keep you dry in the rain or snow.
Retractable deck covers come in a variety of styles, including those that merely cover the top or have one or both sides, depending on your needs. They provide excellent protection not just from the sun, but also from pollen, insects, and a variety of weather conditions.
Now that you know which deck covers there are to provide you with shade, we hope it will make it easier to choose one. Whichever way you go, you will not make a mistake, it simply depends on your preferences and style. Happy styling!