Gothic festivals brings together like-minded people to play, dance their hearts out and shop. The Gothic subculture commenced in England during the early 1980 and the same has outstretched to several countries since then gaining massive followers who celebrate it through events, flaunting vintage style dresses and prominently the Gothic style of fashion and music.
The Gala Goth festival and event feature Goth music and Goth inspired clothing.
Whether you're seeking one of a kind Goth club, chase your favorite Goth bands or explore wholesale vintage clothing these gala soirees every goth enthusiast must attend.
Here in this Infographic, you can learn about 8 Gothic subculture festivals
Wave Gothic Treffen – The gala gothic music and fashion festival is truly another level experience. The fest feature facets of the Goth subculture. One of the gala gothic events features more than 150 acts and artists.
Whitby Goth Weekend– It was founded in the year 1994 by Jo Hampshire and has developed to become premier Goth events. The bizarre bazaar features over 100 stalls across multiple venues.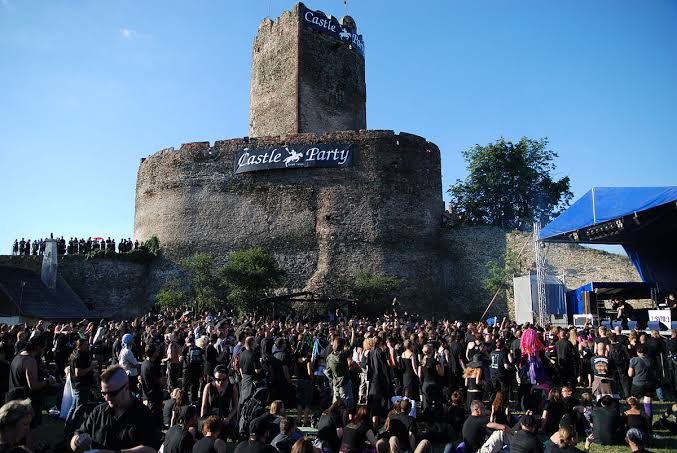 The Convergence fest began in the year 1995. Events at convergence generally included art shows, fashion, panel, club nights and bazaars.
Infest is an annual three-day music festival conducted at the universities of Bradford union in the United Kingdom. The gala fest highlights are musical acts
Bat days in the Fun park– The fest is a small Goth gathering of around 80 people from two dance clubs. Now, this event has involved more facets of the gothic subculture as well.
Mera Luna Festival held annually on 2nd week of August IN Hildesheim Germany, known as the largest dark music event.
Lumous Gothic Festival– The event is organised every summer in late June or early July. The prominent highlight of the fest is Music- covering music genres such as deathrock, neofolk, EBM and rock.
The amazing Vampire 5K fest features burlesque and cabaret performance.

Salman Zafar is an acclaimed blogger, editor, publisher and digital marketer. He is the founder of Blogging Hub, a digital publishing portal with wide following across the world.