Management of healthcare waste is an integral part of infection control and hygiene programs across healthcare facilities. In recent years, the generation of hospital wastes has increased significantly owing to an increase in population, the number of healthcare facilities and the use of disposable medical products. However, the management of medical waste is still unorganized in most of the developing nations worldwide due to lack of awareness, weak implementation of laws, lackluster stakeholder participation and lack of financial and technical capabilities. However, healthcare waste management in developing nations has been attracting greater attention in recent years due to increase in public awareness.
Situation in Developing Nations
Worldwide, developing countries are facing enormous challenges in coping with the proper disposal of medical waste with hundreds of tonnes of medical wastes still being dumped openly in waste dumps and natural environments every year. A serious cause of concern is the rampant re-use of disposable syringes and needles in African, Asian and Central and Eastern European countries.
In addition, large-scale scavenging at waste dumps and manual sorting of infectious waste at healthcare establishments is posing a serious risk to public health. Incinerators are the main tool to dispose medical waste in the developing world.
Though WHO and national health organizations of respective countries have issued clear guidelines for the disposal of medical wastes these guidelines are, by and large, not followed. Mixing of medical waste with the municipal waste is a common practice in low-income countries.
Situation in India
In India, the government passed the Biomedical Waste Management and Handling Rules, 1998, which outlines how hospitals should collect and transport waste, as well as appropriate disposal methods. The Bio-medical Waste Management Rules, 2016 restricts occupier for establishment of on-site or captive bio-medical waste treatment and disposal facility, if a service of common bio-medical waste treatment and disposal facility is available within a distance of 75 kilometers.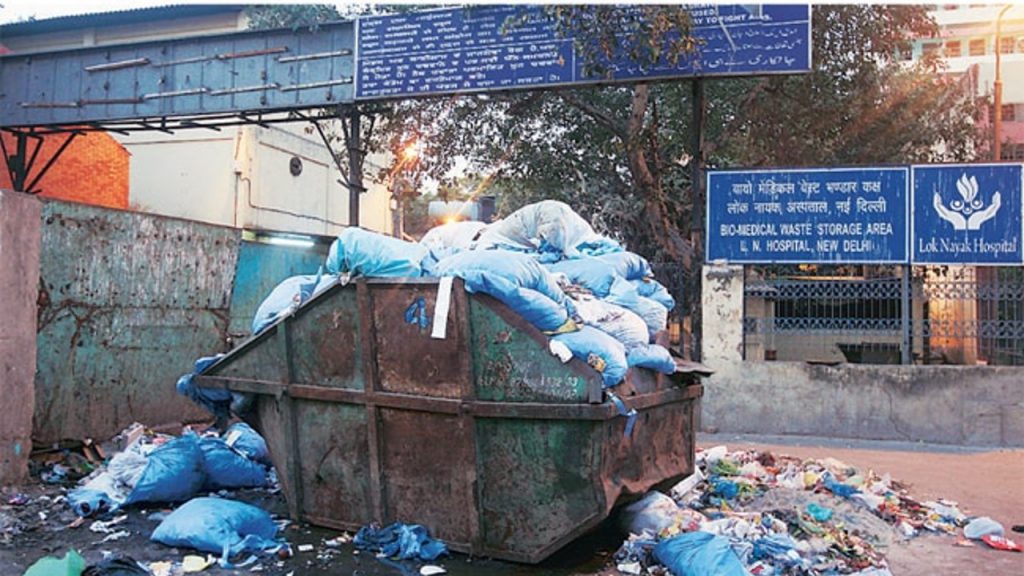 Despite this legislation, most of the medical waste in India is dumped in the open and collected with the general waste.  The medical waste management situation in India highlights typical problems faced in handling medical wastes in developing countries:
staff are exposed to potential infections from poor quality equipment used for handling the medical waste (such as repeated use of single-use gloves)
laboratories do not segregate waste according to the required color-coded system, but put all types of waste in one bag (including sharp items)
waste storage areas are not secure (flies, rodents and dogs could access the area).
Situation in Africa
Most of the African countries lack legislation for medical waste management. For example, Eritrea, Lesotho, and Ghana have no legislation for healthcare waste management, while Kenya, Nigeria, and Gambia are signatories to the Stockholm Convention with few relevant laws.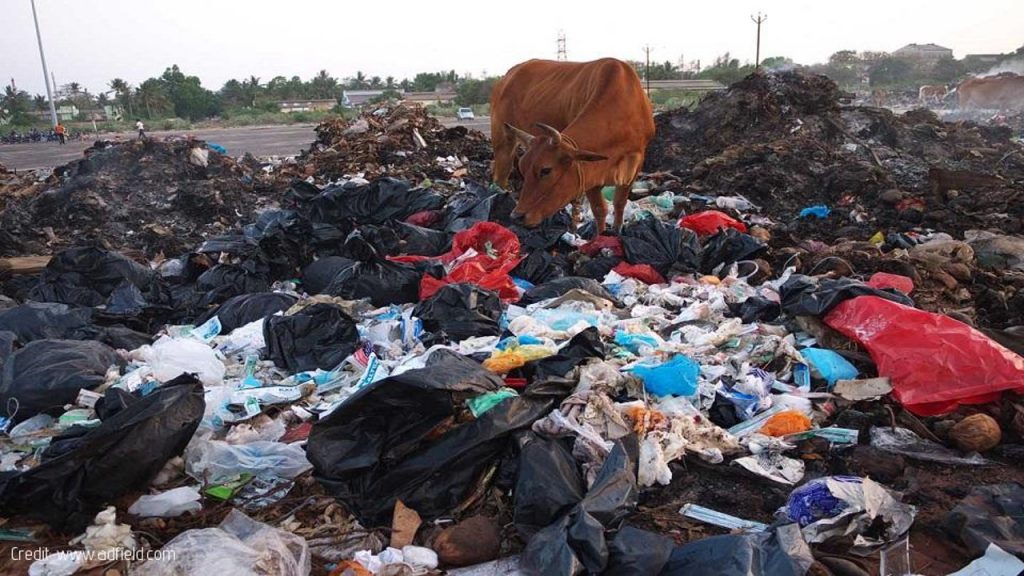 The lack of sanitary landfills has led to the increased use of crudely designed incinerators. Gambia, Ghana, Lesotho, Nigeria, Senegal, Tanzania have no sanitary landfills while Kenya and Zambia only have crude dumpsites. It is estimated that there are more than 1000 incinerators in Africa but many of them are inoperative or operating below standards.
The biggest risk is posed by the reckless disposal of sharps (needles, scalpel blades, blood vials, glassware, etc) that are in contact with infectious germs. Scavenging of syringes, needles and glassware at waste dumps is a common sight in many Africa nations which is a serious public health issue.
Salman Zafar is an acclaimed blogger, editor, publisher and digital marketer. He is the founder of Blogging Hub, a digital publishing portal with wide following across the world.